Discover more from 5ish
5 (or so) links and thoughts a week from M.G. Siegler
Over 8,000 subscribers
A Breaking Bad Newsletter
Newsletters, Cinematic Friends, Twitch Beyond, Apple AR, El Camino, iPhone 11 Pro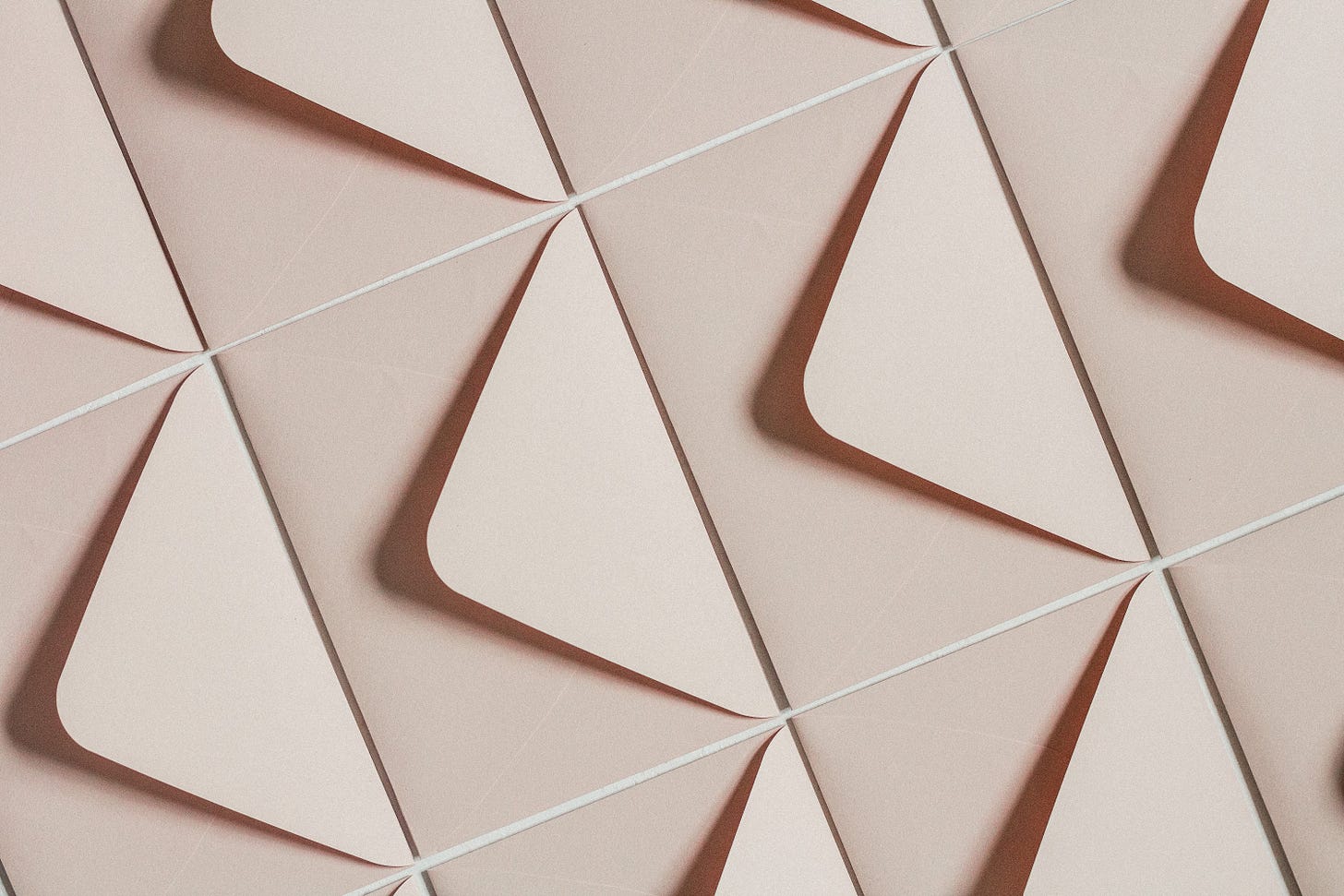 Kaitlyn Tiffany speaking to Helena Fitzgerald, writer of Griefbacon:
This is not an essay you can imagine being received the same way on a mainstream music blog, especially one read by men who worship indie rockers, or people who don't already know Fitzgerald's style. And as she goes on, she pulls out the personal part, which is that these weird and funny bits of psychoanalysis of strange older men is part of her own sexual history with "dads" and people who radiate, as she calls it, "big divorce energy."

She's kidding, but it's serious; the arguments are playful and then they're meticulous; it's a several-thousand-word piece of cultural criticism, but it's also just an email. The ambivalence of the format is what makes it special, and the privacy is what makes that possible.
I think about this a lot as well. What I like about this format is how informal it is, because it's email (which I actually think is still too formal, but that's another discussion). But with the new proliferation of newsletters, the format is becoming decidedly less formal. And the ongoing monetization will make it even less so. That's not necessarily a bad thing, it's just a reality. Just like the blogs before them (and the original newsletters before them!).
It's trendy now to suggest alternatives to the crush of information on the big social networks; it was only a matter of time before the people with money caught up. That doesn't mean there's an easy solution. Dragging the private world of the newsletter into the spotlight is its own attention economy crime. Carusillo made $800 a month for four months after she started charging for That Wet Look, but then she quit. "In no way did I feel tech culture raining down on me. There was no one up top who was like Claire, put out product, baby," she says, "But I did think, if I skip a week, people are paying for this product and they'll be mad at me. I started to get nervous that people, now that they were paying for this product, were not happy with the quality of it."

"I do not think that a couple of people being able to pay their rent with their newsletters represents a sea-change in the industry," Friedman says. "I actually see it as a continuation of a trend that has already been very prominent, which is that you can only shore up your financial success if you're really well known." You have to leverage your personality for profit the same way you do on Twitter or Instagram. The new (old) social network has come along to disrupt the old (new) social networks.
Good points as well. And again, things I think about as I have a general roadmap for a way forward with newsletters. But part of me just wants to keep this really informal. Also, lots of examples about how women have historically driven this format forward.
---
Pamela McClintock on the theatrical run for Friends — yes, the old NBC show:
The screenings, held Sept. 23, Sept. 28 and Oct. 2, were one of many anniversary tributes paid to the show. Each night showcased four episodes, which were remastered in 4K from the original 35mm camera negative.
To be clear, this is content — television content, no less — that is 25 years old, somewhat remastered, and repurposed to make millions of dollars from super fans. Did I mention it was network television content, so it was free, when it aired, of course. There is so obviously something to this notion of "graduating" to cinemas, even with content not necessarily geared for it. I expect a lot more of this as cinema morphs.
---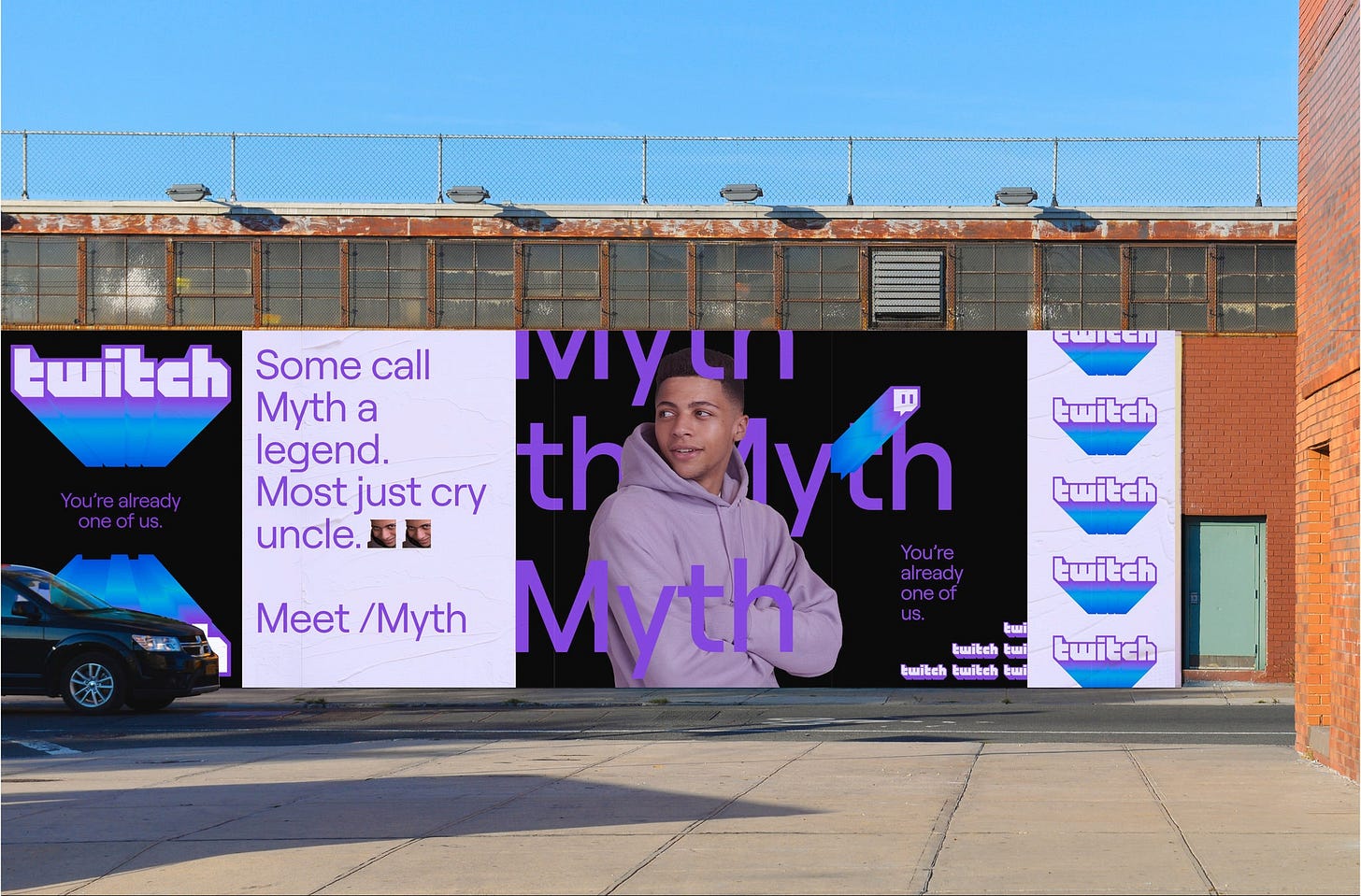 Tiffany Hsu:
More people watch live streams on Twitch than anywhere else, according to a report from StreamElements. In the past three months, 2.7 billion hours of live content was viewed on Twitch, compared with 735 million hours on YouTube and nearly 200 million hours on Facebook Gaming.

"Every day, there's more people on this than there are on most cable networks, and during peak events, there can be over a million people in just one category," said Ben Schachter, an analyst at Macquarie Group. "This is the continued evolution of what video can be in a connected world."
I'm fascinated by the notion that Twitch, a site built for game streaming, is increasingly owning all live streaming, beating out Twitter, Facebook, and yes, even YouTube — despite all of those massive players putting a lot of resources into the space. In the television era, the idea of "live" co-existed in the same space as recorded content. But whereas YouTube continues to more or less own recorded content online, live has broken off as a different beast. (And, unfortunately, I mean that with the very negative connotations too.)
Twitch also has agreements with sports leagues, including the National Basketball Association and the National Football League, to stream games, sometimes with commentary from Twitch users. This year, the platform announced similar deals for wrestling and women's hockey.

Live-streamed sports commentary on Twitch, which allows viewers to interact with the commentator, represents a shift away from traditional game broadcasts, said Anthony Danzi, the company's senior vice president of sales, during a presentation at the Advertising Week conference in New York on Monday.

"It's a tell about the future of TV," he said.
I love the idea of using the platform for user-generated commentary on top of other content. Again, this is something I've long-wished Twitter would do more with.
---
Benjamin Mayo relaying a Ming-Chi Kuo report:
Kuo says Apple will partner with third-party brands to release the first headsets, whatever that means. The device would mainly be driven by the CPU, GPU and network connectivity of a wirelessly connected iPhone.
This makes almost no sense to me. I'm not saying it's wrong, it's just… weird. It's well known that Apple has had a massive team working on some sort of AR glasses for some time now. And each iteration of iOS brings more hints in software of what's to come. So is this the ROKR move (working with a partner before going it on their own)? Or is this working with third-parties as a sort of "beta" period for their own product and intentions that they don't want to reveal just yet? Perhaps because it would be driven by the iPhone either way?
No matter the case, there are real risks here for a market as nascent as AR. If Apple's first attempt, even one with a third-party, flops, we're going to hear a lot about how "AR is the new VR" in that regard. And the best way, it would seem, for it not to flop is for Apple to do it themselves. Even if the first iteration is little more than an iPhone extension device, just like the early Apple Watches. So yeah, this report is weird.
(The iPhone SE 2 though? That I'm all about. Though I fear it will be too much iPhone 8-like, and not enough iPhone 4 or even 6-like. Just give us the damn "iPhone Mini" already, Apple. The demand is there.)
---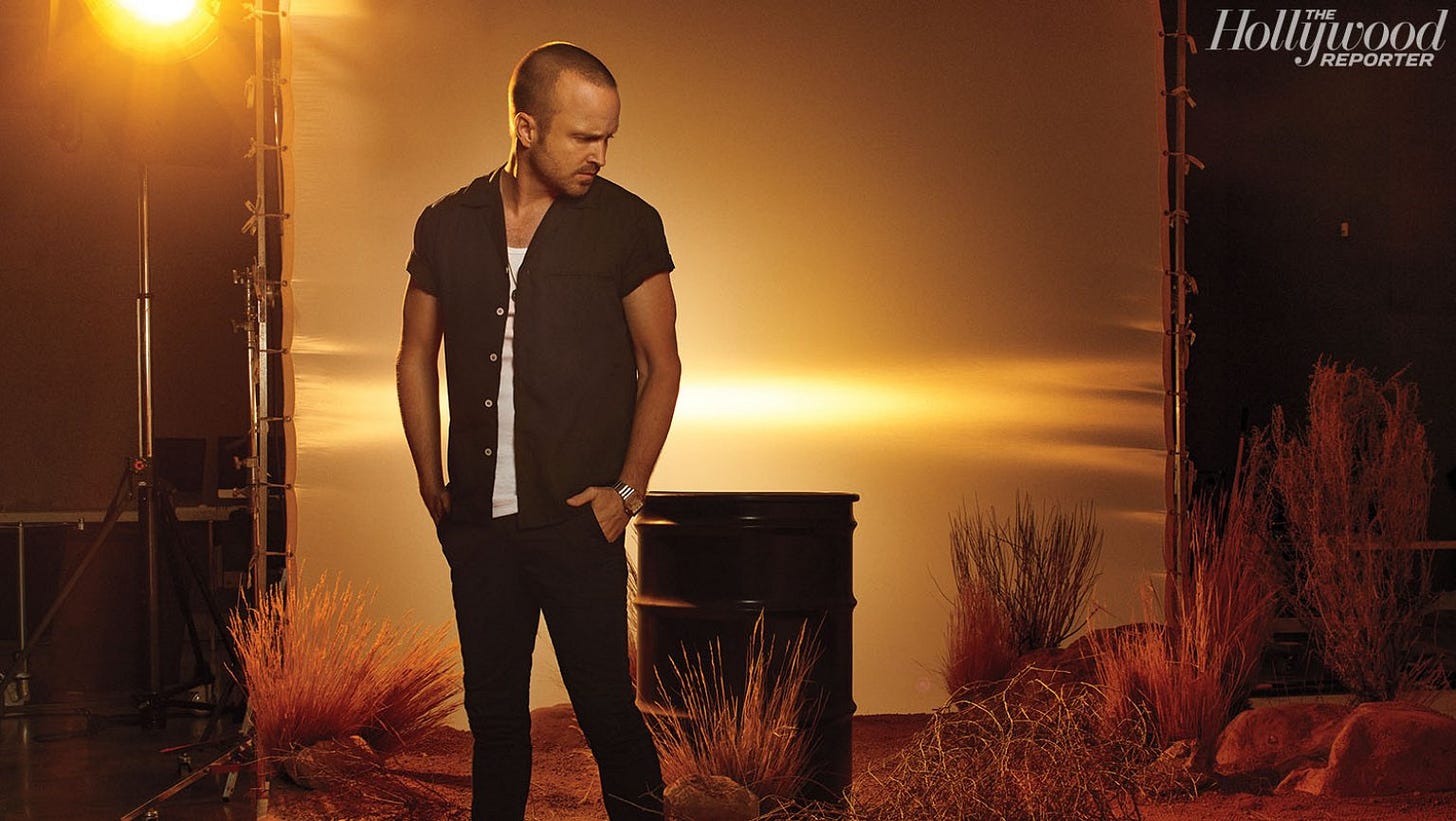 Lots of good tidbits (without spoilers) in Rebecca Keegan's chat with 'El Camino' (still refusing to call it 'El Camino: A Breaking Bad Movie') star Aaron Paul and creator/director Vince Gilligan:
In 2010, 'Breaking Bad' was at a crossroads: With the show averaging about 1.5 million viewers a season despite being a critics' darling, AMC informed Sony and Gilligan that the series could end with season three. When Sony began shopping 'Breaking Bad' to competitors — quickly finding a taker for two more seasons at FX — AMC reversed course. Netflix, meanwhile, was aggressively licensing shows for its nascent streaming service, and content chief Ted Sarandos made a syndication deal with Sony for 'Breaking Bad'. Originally, the arrangement was for the series to start streaming on Netflix after its fourth season finished on AMC, but, with the show's future uncertain, Sony accelerated the plan, and new fans began discovering and bingeing 'Breaking Bad' on Netflix in time to catch some of the fourth season and all of the fifth and final season on AMC. When season five premiered in 2013, the audience had more than doubled from its previous outing. "We felt that it was a virtuous cycle, where we were introducing the show to new fans, who were then going and experiencing new episodes on AMC, and then when we would launch a new season, we would again see another wave of new folks coming," says Netflix VP original content Cindy Holland. Since news of the movie broke in August, Holland says, viewership of 'Breaking Bad' on Netflix is up, some from rewatchers and some from newcomers to the series. "We were a natural home for the movie," Holland says. "It wasn't a really long conversation. It was a simple, 'Yes, please.' "
I didn't know that story about how the show almost moved from AMC to FX before AMC found their sanity. Also, of course Netflix was ahead of the curve here in realizing what Breaking Bad mixed with binge watching would become. Fitting for a show of this nature, of course. And interesting that it's noted or alluded to multiple times here that Gilligan didn't forget the players that led to the show's success, and chose to go with them this time around again (the movie will air on AMC next year).
Netflix also brought the theatrical component, which was crucial to Gilligan. "Every time we'd put out a new season of 'Breaking Bad', we would have a premiere in a big movie theater," Gilligan says. "We would watch this quote-unquote television show. I mean, I guess quotations aren't needed. It is absolutely a television show. But we would have this wonderful, very limited, one-time opportunity to watch our television show on a big screen with giant stereo speakers thumping, the image filling 40 feet across. I always thought, 'This thing, it looks like a movie. It doesn't look like a show.' I really want to be able to share that with fans." As with its other theatrical releases, Netflix will exhibit the film in independent theaters for a very limited period.
Yes, this makes a lot of sense to me. Speaking of cinematic ideals, this is awesome:
'Breaking Bad' was particularly cinematic television, with its wide-angle shots of the stark New Mexico landscape, expressive lighting and deliberate pacing. At one point during the series, Gilligan and his cinematographer, Michael Slovis, made an unsuccessful pitch to Sony and AMC to shoot 'Breaking Bad' in the CinemaScope format that Sergio Leone had used to shoot Clint Eastwood's 'Dollars' Trilogy. On 'El Camino', Gilligan got his wish — 'Better Caul Saul' DP Marshall Adams shot the movie on the ARRI Alexa 65 camera used for 'The Revenant' and in a 2.39 wide-screen format that seems designed to showcase a gunslinger's squint across the desert.
El Camino premieres tomorrow on Netflix (and yes, in some theaters).
---
My thoughts on the iPhone 11 Pro Max. A ridiculous name. A great camera.
---