Discover more from 5ish
5 (or so) links and thoughts a week from M.G. Siegler
Over 8,000 subscribers
A Surreal Journal
Flatter iPhones, Smaller HomePods, Faster Freeways, Smaller Disneys...
I was able to write something three times this week, which feels good. (Certainly better than I feel, having been inside for coming up 6 weeks now. My legs ache simply from a lack of walking.) Part of it is my love of writing on the iPad and now the keyboard/trackpad support makes it so much better. I can't wait for the new keyboard/trackpad cover — shipping early! But another part is now wanting to make sure my thoughts are down for when we look back at this surreal time. Yes, I'm still mainly writing about tech and the like for now. But I feel like if I actually force myself to write daily, it will become more journal-like. More blog-like, again. We'll see.
---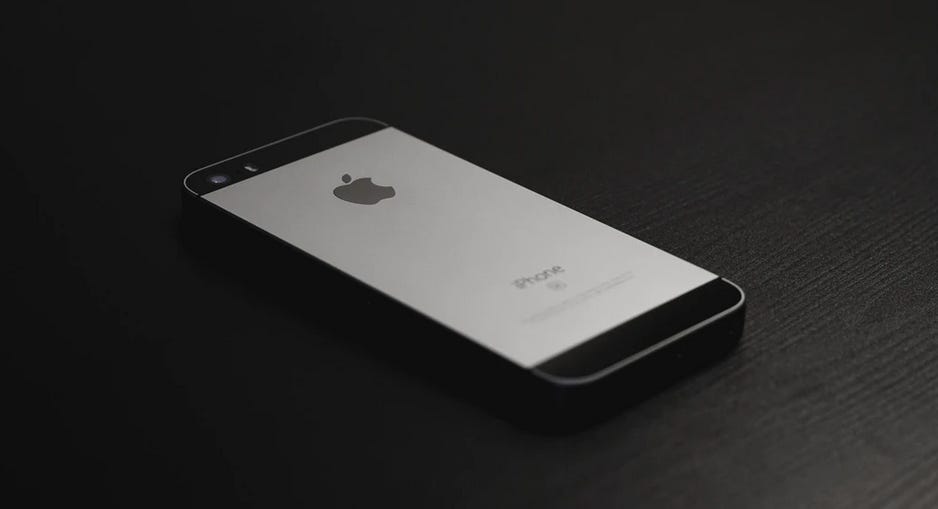 Speaking of the iPad, it sounds like Apple is borrowing from the design of the iPad Pro for this year's iPhones. Here's Mark Gurman:
This year's successors to the iPhone 11 Pro and iPhone 11 Pro Max will be joined by two lower-end models to replace the iPhone 11. At least the two high-end devices will have flat stainless steel edges instead of the current curved design as well as more sharply rounded corners like the iPad Pro introduced in 2018. Reminiscent of the iPhone 5 design, the new handsets will have flat screens rather than the sloping edges on current models, said the people asking not to be identified because the plans aren't public.
People still talk about how iconic the iPhone 4/5 design was, and I do miss it. Which is interesting because I actually don't love that design for the iPad — it looks nice, but the flat sides still feel weird to me when I hold it. I prefer curved sides for the iPad because of the way it's held, often with two hands, versus the iPhone, in one hand. But I believe I'm in the minority here. Also:
Apple's new HomePod speaker will be about half the size of the original while keeping a similar design, people familiar with its development said. The device has been in development for several months and faced delays, and Apple is now targeting a release in the second half of this year, they added. Offering it at a lower price will help Apple better compete with cheap smart speakers from Amazon.com Inc. and Alphabet Inc.'s Google, which currently dominate the U.S. market. The HomePod has largely been seen as a failure in terms of sales, though its superior sound quality remains a competitive advantage.
Smaller. Cheaper. Makes total sense and yes, Apple should have done it sooner. I suspect they still won't be Amazon Alexa/Google Home-level cheap, and so the segment they play in maybe less the ubiquitous smart speakers and more the higher-end Sonos market. I think that's fine mainly because it's more in Apple's DNA (profitable hardware) and because Siri still doesn't seem ready for prime time. I also continue to believe Apple has dropped a major ball in the living room with Apple TV and in the general home connectivity space with the end of AirPort.
---
The rare, fun story in our age of COVID. John Branch on the "Cannonball Run" (driving as fast as you can across the country) records being set in a time of no traffic:
Averaging more than 100 miles per hour over nearly 3,000 miles of the nation's epically uncrowded highway system, the car arrived at an oceanside hotel in Redondo Beach, Calif., less than 27 hours later.

The car and its three-person crew, none of whom have yet revealed themselves publicly, easily broke the record for driving from New York to Los Angeles, a sprint known as the Cannonball Run. Past record-holders expect the mark to fall again in the coming weeks, and maybe again and again — one more impact of the coronavirus-induced quarantine that the nation is under.
As for the record:
In 1979, a Jaguar XJS set the standard in 32 hours, 51 minutes. In 1983, a red Ferrari 308 made the trip in a record 32 hours, 7 minutes.

The mark stood until 2006, when a team in a 2000 BMW M5 connected the coasts in 31 hours, 4 minutes. In 2007, another team in a Ferrari 550 Maranello claimed a cannonball record, too.

Ed Bolian beat them all in 2013, finishing in 28:50 in a 2004 Mercedes CL55 AMG with co-driver Dave Black and passenger Dan Huang.

Last November, the team of Mr. Tabbutt, co-driver Arne Toman and passenger Berkeley Chadwick drove a 2015 Mercedes E63 AMG and finished in 27:25.
This (currently still anonymous) group just did it in 26 hours and 38 minutes. There's still an open question as to whether it deserves an asterisk, of course.
---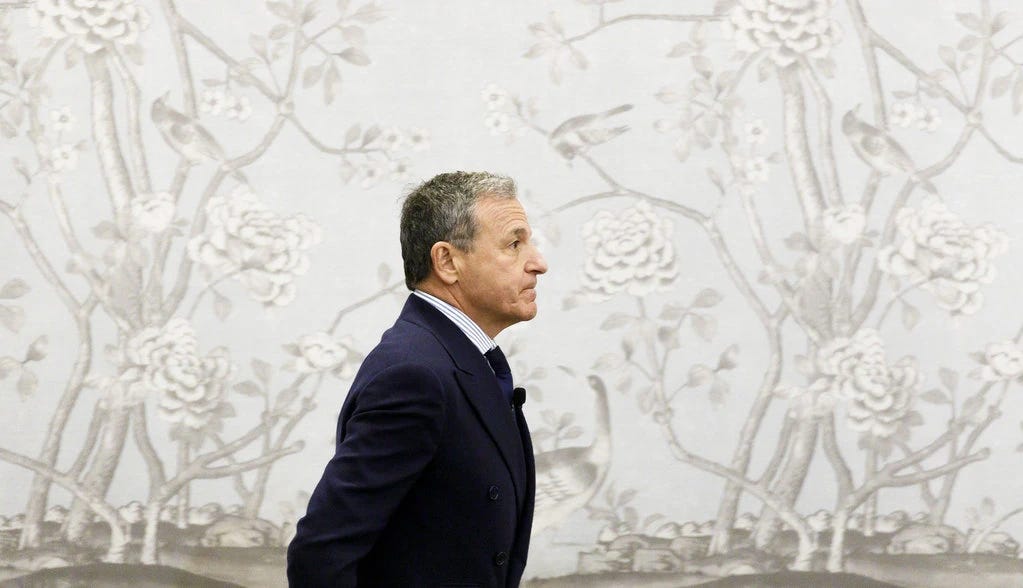 Ben Smith on the latest happenings at Disney:
And now, Mr. Iger who had already postponed retirement plans four times since 2013, has effectively returned to running the company. After a few weeks of letting Mr. Chapek take charge, Mr. Iger smoothly reasserted control, BlueJeans video call by BlueJeans video call. (Disney does not use Zoom for its meetings for security reasons.)

The new, nominal chief executive is referred to, almost kindergarten style, as "Bob C," while Mr. Iger is still just "Bob." And his title is "executive chairman" — emphasis on the first word.

Mr. Iger is now intensely focused on remaking a company that will emerge, he believes, deeply changed by the crisis. The sketch he has drawn for associates offers a glimpse at the post-pandemic future: It's a Disney with fewer employees, leading the new and uncertain business of how to gather people safely for entertainment.
This last part is understandably getting a lot of play — Disney employs well over 200k people — and the company is denying it's what Iger has actually been saying (though leaving quite a bit of wiggle room, it would seem — and it doesn't seem like the first time he has sort of implied this idea of a rebuilt, more nimble Disney). But it is an interesting question from Disney on down: do companies re-emerge from COVID lockdown as far slimmer operations? Especially since everyone is being forcefully trained to work more efficiently and remotely? Obviously, it's unclear, but it certainly doesn't seem like a crazy question.
As for the speculation about Iger's timing on stepping down:
The seemingly abrupt announcement prompted intense speculation about the reasons for Mr. Iger's exit. "Sex or health?" one media executive who knows him texted another that night. Two weeks later, a different question emerged: Had Mr. Iger, with his deep ties to China and legendary timing, seen the coronavirus about to devastate his global realm? Did he get out just in time?

Mr. Iger, who has always carefully managed his image, told me in an email, there was no more than met the eye.

"No surprises … nothing hidden … nothing different or odd to speculate about ….," he wrote, ellipses and all.
Given what has happened since — there are few businesses more impacted by COVID than Disney; I mean they run theme parks, movies, cruise ships, etc — it obviously has to be asked if Iger saw the writing on the wall. But this step back in suggests it may continue to just have been what he thought would best lead to a seamless transition. Even if it has been anything but.
---
Asides
---
500ish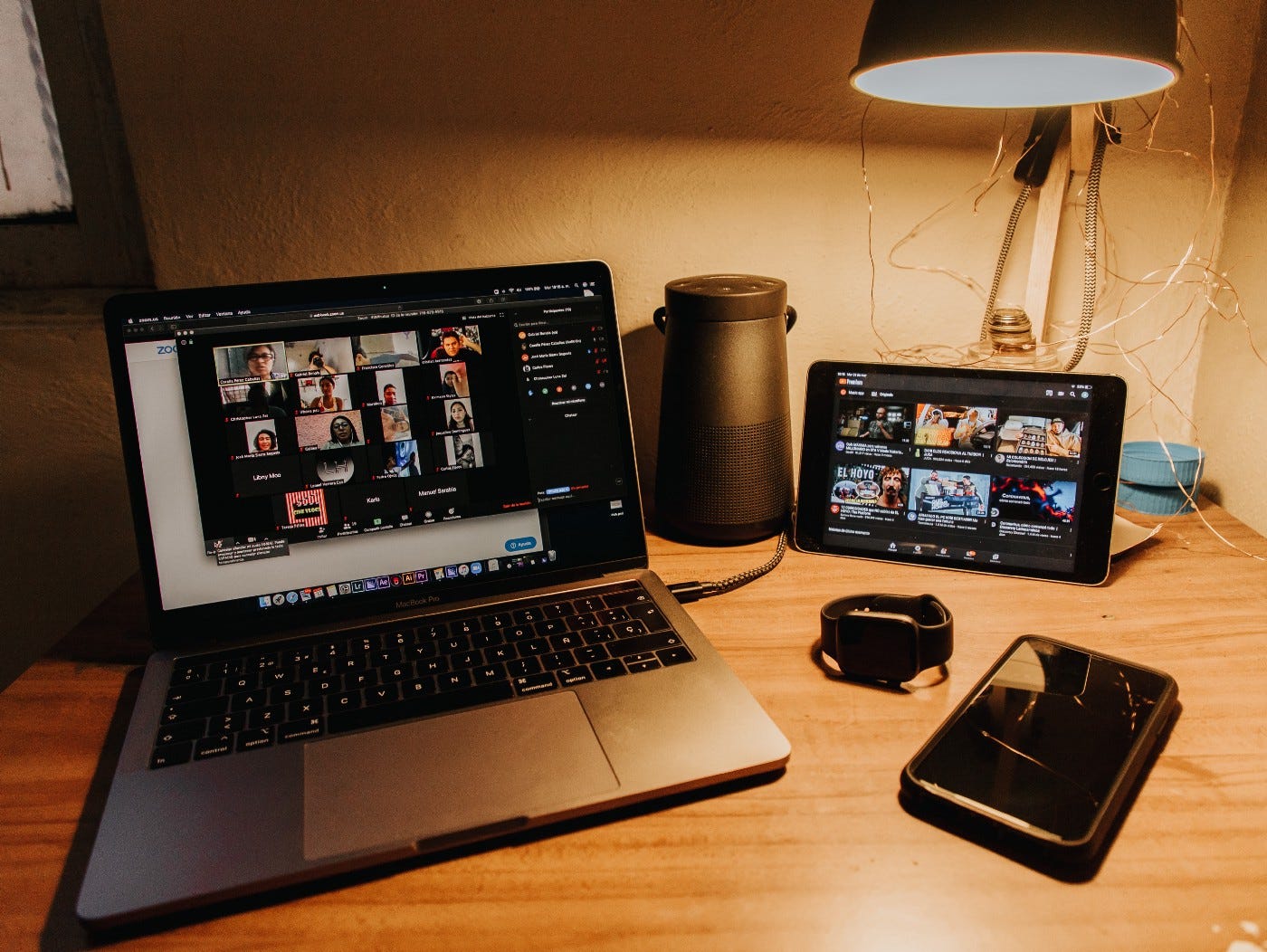 It's not a product, it's a place…
The new cursor support in iPad OS is annoyingly great…
Some thoughts on GV's latest investment in Stripe…
---