Discover more from 5ish
5 (or so) links and thoughts from M.G. Siegler
Over 8,000 subscribers
Burn, Baby Burn!
MoviePassed, Apple Over, Iger Out, Unboxed, Mayfield Dogged, iPhone 11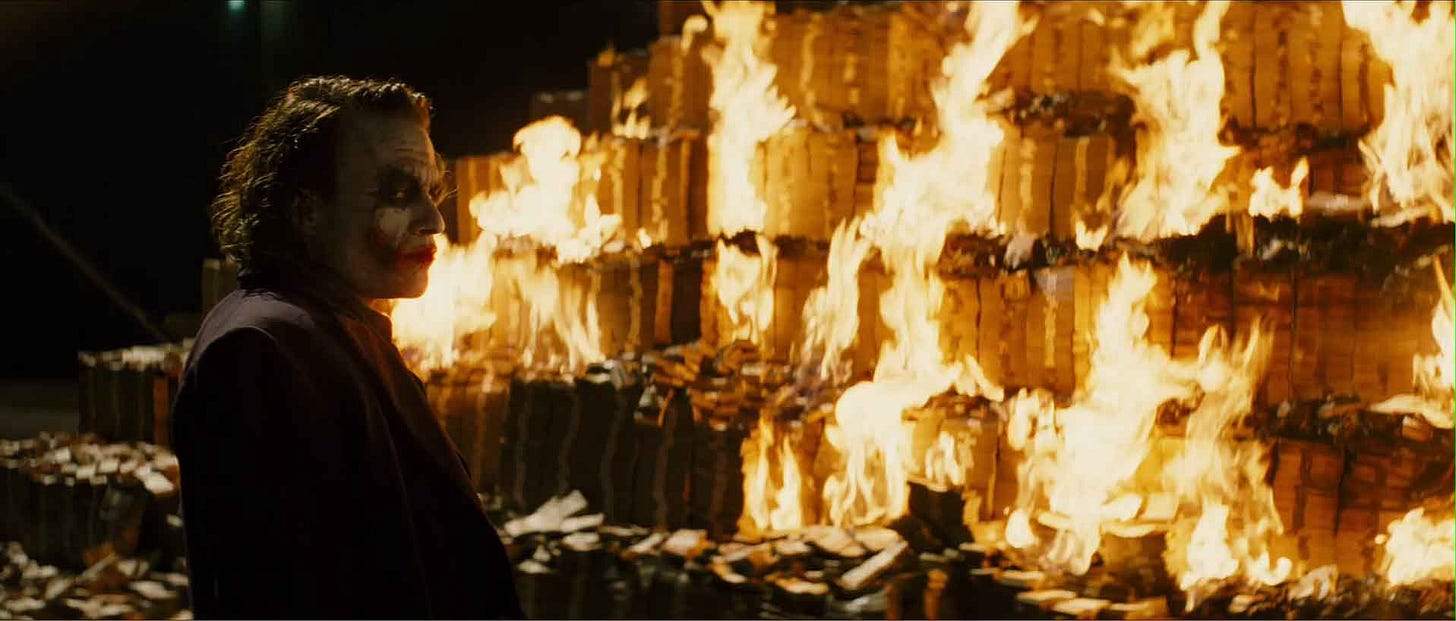 Annie Palmer:
MoviePass parent company Helios and Matheson Analytics notified subscribers that it plans to close down the service because its "efforts to recapitalize MoviePass have not been successful to date." It has formed a strategic review committee, made up of the company's independent directors, to explore "strategic and financial alternatives" for the company.

Among the options its considering are a sale of the company in its entirety, a sale of the company's assets, including MoviePass, Moviefone and MoviePass Films, as well as the possibility of a reorganization of the company. Helios and Matheson Analytics noted that any transaction would include the "assumption or settlement" of any of its liabilities.
I'm not sure there's much to say beyond what I wrote last year. Honestly, the only surprise is that MoviePass was able to last this long with stock split after stock split driving the Helios and Matheson price down to… .0021 — again, that's point zero zero twenty one cents a share. And that's up from $.0011 yesterday. When I wrote that post, the stock was at the relatively robust $0.22/share. How insane is this price? The split-adjusted high for the stock back in 2017 was $9,715/share.
Sort of amazing that Moviefone is wrapped up in all of this too. Farewell, old friend.
---
John Gruber eviscerates the latest doomsday report about Apple by Hilary Kramer. Speaking of throwbacks, it's amazing that such takes still get picked up. And yet, it also makes sense given the rather boring reality that Apple is now just one of the largest (and most profitable) companies in the world looking for their next vector of growth because the growth that came before it was perhaps the most incredible run the business world has ever seen. "Doomed", indeed.
---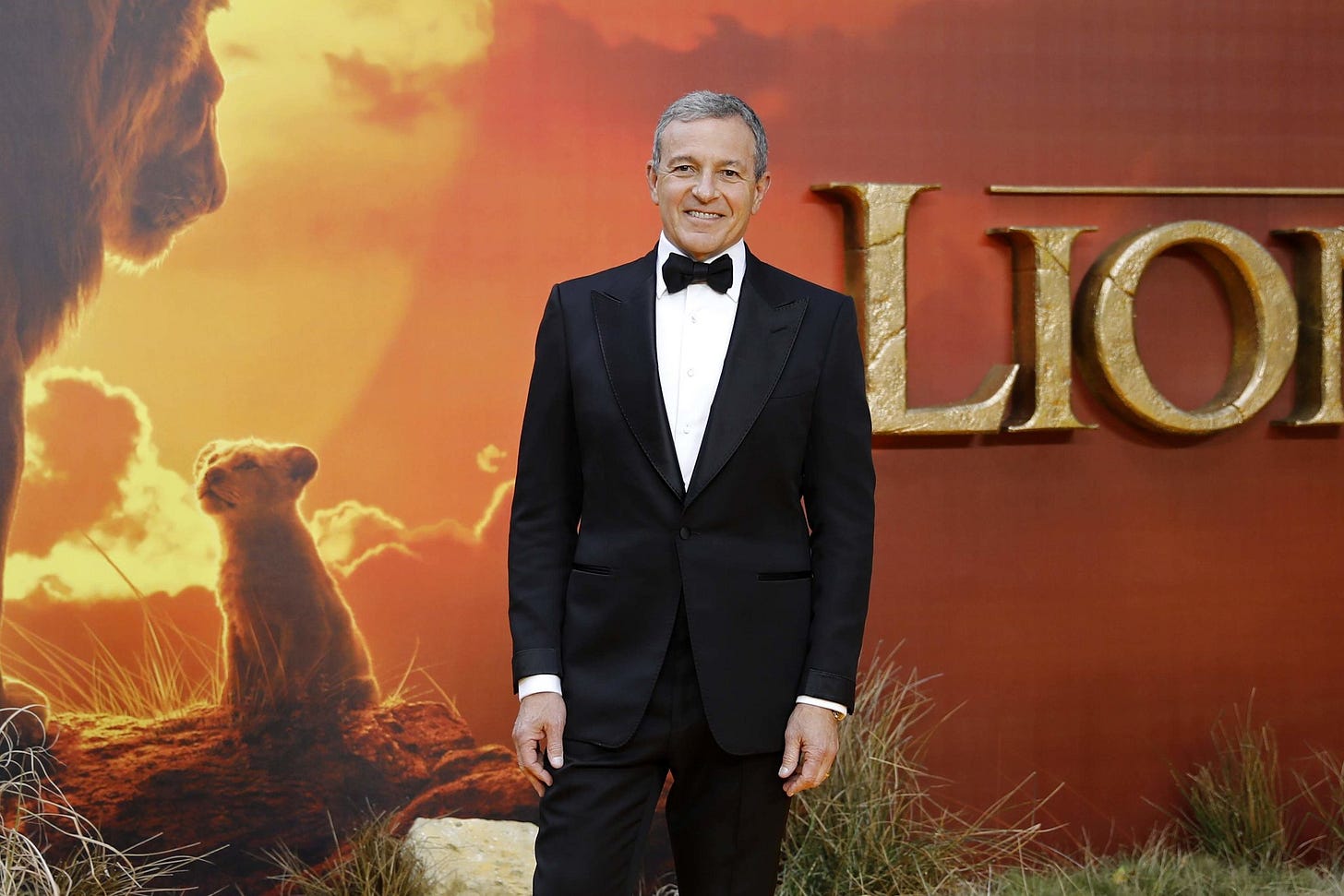 Speaking of Apple, here's Brooks Barnes on a big board departure:
Mr. Iger joined the Apple board in 2011, a month after the death of Steven P. Jobs, one of the company's founders. (Mr. Jobs had sat on the Disney board since the sale of his Pixar Animation Studios to Disney in 2006.) When Mr. Iger became an Apple director, the company was still fully focused on computers, smartphones and tablets. More recently, as iPhone sales have slowed, Apple has started to look more seriously at the entertainment business — Disney's bailiwick.

Mr. Iger told Bloomberg Television in April that he was careful to step out of Apple board meetings whenever the topic of an Apple streaming service came up. He said at the time that those moments were relatively infrequent because the board primarily focused on Apple's biggest businesses.

"So far it's been O.K.," Mr. Iger told Bloomberg. "I'm in constant discussion about it."
This felt like it always inevitable in the content era for Apple. Though it's clearly not acrimonious in the same way that Eric Schmidt's departure from the same board was a decade ago. Apple and Disney are not just competing for customers, they're competing for content. And spending billions to do it.
Thus ends (or at least turns the page on) an interesting tie up between the two companies. Beyond the aforementioned Jobs seat on Disney's board post sale of Pixar, his family was also the largest Disney shareholder thanks to that deal until fairly recently. And, of course, before that sale there was the (complicated) relationship that launched Pixar. And all the various content deals Apple cut under Jobs where Disney was often the first to play ball on the Hollywood side (perhaps for obvious reasons!).
---
A nice, detailed post by Eric Feng about the end of Unboxed, his startup (in which GV was an investor) in the unboxing space (which I've long been interested in). Lots of tidbits in here about building a startup in the age of giants, and the great unbundling of YouTube — which is clearly not happening yet, and may never happen, beyond a few specific verticals.
---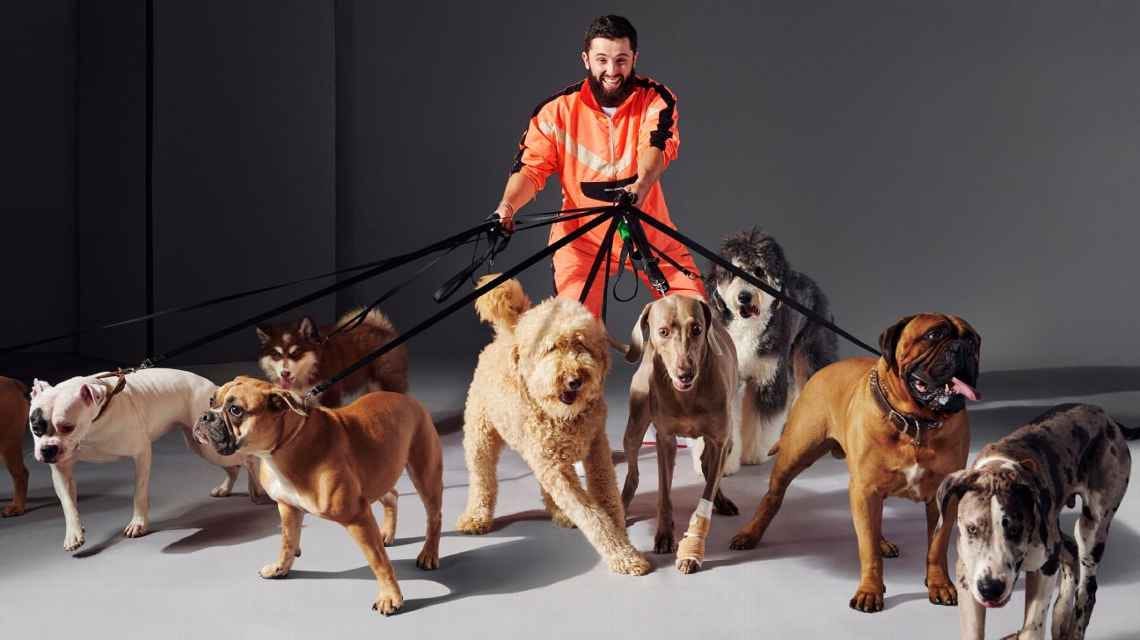 Mina Kimes sat down with the Browns quarterback before this season started. On the topic of his first action last year — the Browns first win since 2016 (not a typo):
That moment arrived sooner than expected. Mayfield had been looking forward to the Jets game in Week 3 as soon as the Browns' schedule was released, praying that he'd have the opportunity to go head-to-head with rookie Sam Darnold, a quarterback he'd been compared to for years. "I woke up that morning" -- he pauses and grins, a little sheepishly --"not feeling dangerous. But I woke up and said: 'It's game day.'I had a different type of juice that morning. It was weird."

After struggling to move the ball for much of the first half, Taylor exited the game with a concussion, and Mayfield came in with just over a minute left. He threw his first pass to receiver Jarvis Landry, threading the ball between two defenders for a first down. The home fans lost their minds. "It was like a weight lifted off their shoulders," Mayfield says, before imitating an imaginary fan and whispering: "Thank you." He shakes his head. "You could tell the energy was in the air. You could feel it: This might be the first win. And when it finally happened, it was like, 'Well, what do we do now?'"
I was going to link to this last week, then Mayfield and the Browns — hyped up to no end heading into this year — laid an absolute egg in their opener. But last night, on Monday Night Football, in New York, against that same Jets team (though Darnold was out with mono), Mayfield and the Browns (my hometown team) shined once again. Anyway, interesting profile of a guy trying to turn around a massive culture of losing for the better part of two decades.
---
Some thoughts on Apple's iPhone 11 event…
---