Discover more from 5ish
5 (or so) links and thoughts a week from M.G. Siegler
Over 8,000 subscribers
I missed my usual Friday publishing last week due to travel. (And this week/early next will be a mess too.) So here I am today. But that means I get to do this after the Oscars, which, I'll be honest, I didn't watch. And it seems like I was hardly alone.
In general, I hate award shows. Yet I've typically tried to watch the Academy Awards in the past. But something about this year led me to just not bothering. It probably has something to do with the fact that I have a young child at home which means I was only able to see six of the ten Best Picture nominees ahead of time.
Still, continuing to be honest, I just didn't miss it that much. I got most of what I enjoy about the show from Twitter — including quick replays of key moments. And I didn't have to sit through commercials or the other time-filler stuff.
All that said, I am happy about Parasite. Which I actually watched on the flight home last week. What a great movie. The bizarro Downton Abbey stays with you and lingers in your head. Very cool to have a foreign film win best picture for the first time too.
Aside: Substack rolled out comments for all types of posts below. I'm not entirely sure how it works yet, but if you'd like to leave one, feel free!
---
At the Movies…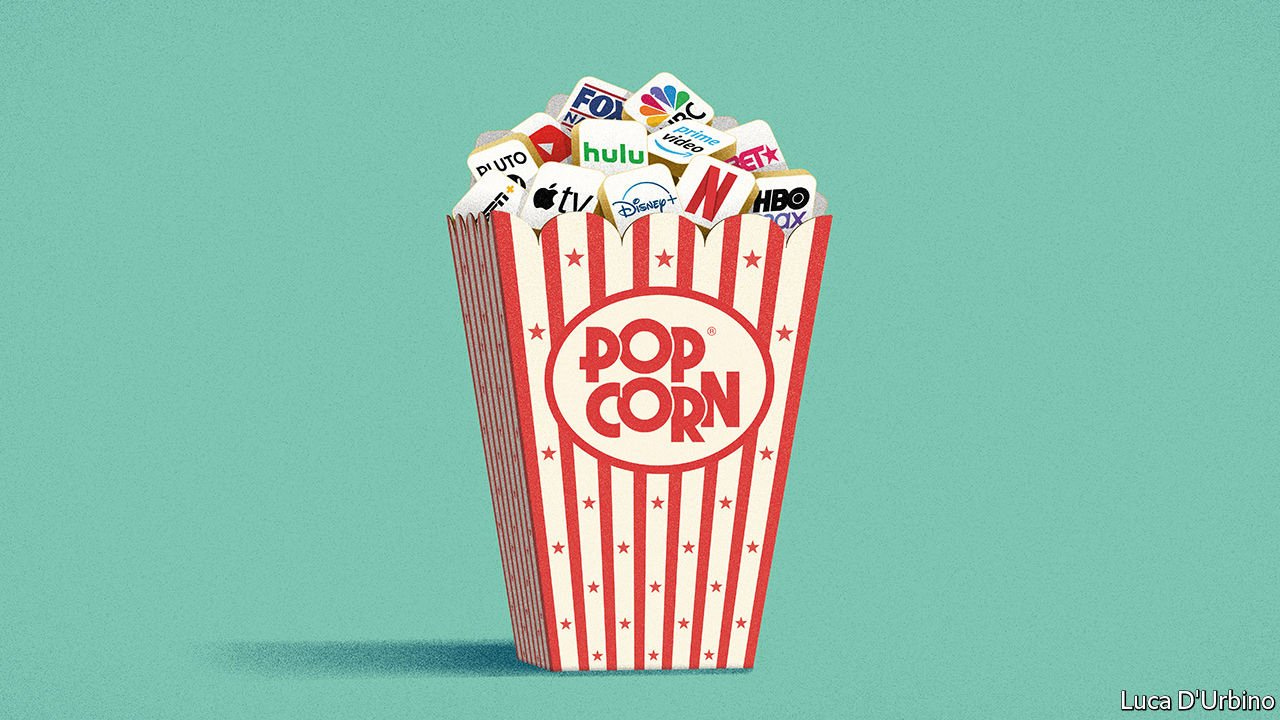 Speaking of the movies, The Economist had an interesting feature on the streaming wars a few months ago, including this tidbit:
When the shake-out comes, history offers two dispiriting examples of how a consumer-friendly boom can turn into a stitch-up. Telecoms and airlines in America saw a riot of competition in the 1990s only to become financially stretched and then reconsolidated into oligopolies that are known today for poor service and high prices.

This is why government has a role in keeping the entertainment business competitive. First, it should prevent any firm—including the tech giants—from acquiring a dominant share in the content business. Second, it should require the companies that own the gateways to content, such as telecoms firms or handset providers such as Apple that can control what screens show—to have an open-access policy and not discriminate against particular content firms. Last, it should make sure subscribers can move their personal data from one firm to another, so they do not become locked in to one service.
While I agree that the current boom will inevitably end — and is already breaking in some ways — I hadn't played it out in my head the way they do above: a roll-up like the telecom or airline industries that eventually leads to poor service and higher prices. It feels heavy-handed for the government to get involved — I mean, we're talking about TV shows — but perhaps it's worth more thought. The personal data aspect in particular makes sense.
---
David Rooney, Mia Galuppo:
According to sources familiar with the deal, the studio paid a massive $75 million for the global rights to the finished film, which was live-captured in 2016 when the company that helped build the show remained intact.
That a performance was filmed back in 2016 was known for a while, but that's quite the payday just for the right to distribute. And no surprise that it's Disney, of course. Lest there be a top-grossing movie at the box office that they don't control.
The film is described as "combining the best elements of live theater and film, the result is a cinematic stage performance that is a wholly new way to experience 'Hamilton'."
Curious how they will present it. Showing stage content on the screen is nothing new — this seems like something done quite often in the UK, for example — but that quote suggests they're going to do something a bit different than a straight showing.
Total Broadway grosses to date for 'Hamilton' stand at $636.5 million, with every performance playing to capacity houses. That figure does not include massive revenues from North American tours and the hit London production.
Yeah, no surprise Disney felt the need to bid what it took to win these rights. And also no surprise that we're not going to see the film until 2021 — five years after it was shot. They undoubtedly don't want to cannibalize the show as-is, though I do think there's going to be something to the notion of this release super-charging the theater receipts as well. We'll see. I also suspect we'll see a "real" Hamilton movie one day… And might Disney also have the rights to that?
---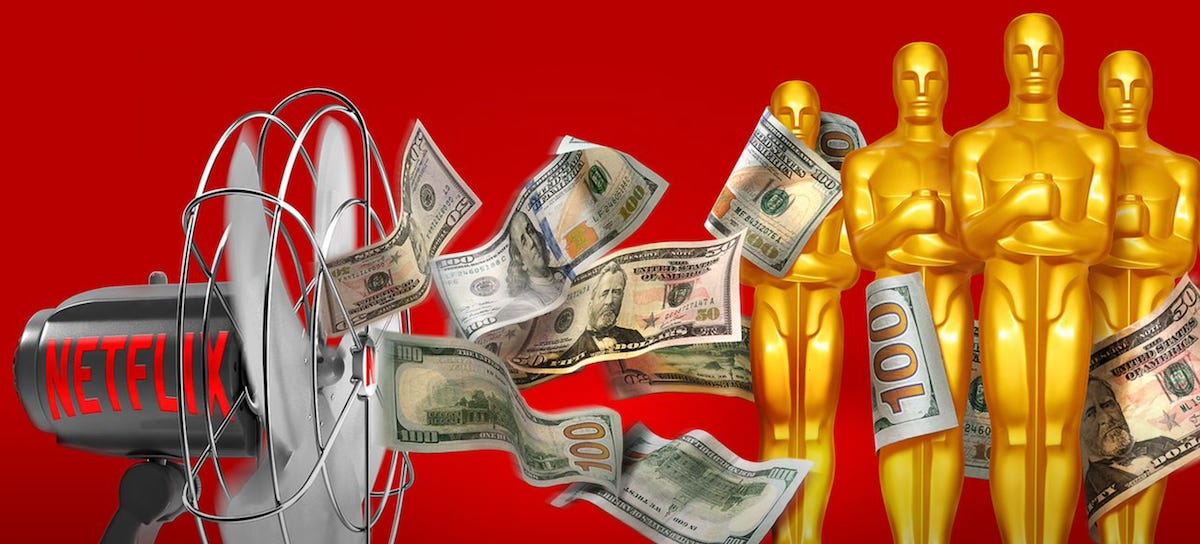 Speaking of the Oscars, ahead of the show R.T. Watson and Joe Flint looked into just what Netflix was doing in order to push their films:
It has the most nominations of any studio, with 24 nods across seven movies, including top prizes like best picture and best director. And it's using its deep pockets to lobby the Academy of Motion Picture Arts and Sciences' 9,215 voting members on an unprecedented scale.

Industry insiders estimate Netflix is spending well over $100 million, with the majority of those funds funneled into campaigns for Martin Scorsese's "The Irishman" and Noah Baumbach's "Marriage Story." That's more than traditional studios, which typically spend $5 million to $20 million per movie on awards campaigns."
The end result for all that money? Two awards. But I honestly don't think it matters because Netflix is playing a different game than the rest of Hollywood.
"Netflix's Hollywood adversaries crying foul over the company's brash campaigning is partly rooted in envy. While major studios' movies are judged by box office results, Netflix is not. Simultaneously, Netflix is scooping up nominations that might have otherwise gone to independent producers which depend on such accolades to drive ticket sales.

People close to Netflix counter that it has more movies to promote for awards season than other studios and that its three biggest—"The Irishman," "Marriage Story" and "The Two Popes"— were also recently released on the service and thus the campaigns also serve as marketing to its customers.

Earning a reputation for producing prizewinning movies and shows would have a clear "business benefit" for Netflix, Chief Executive Reed Hastings recently told Wall Street analysts: "We will win deals we wouldn't have otherwise won for incredibly entertaining content."
Traditional studios need to spend on Oscar races because they know a win can propel a film to a second wind at the box office (or home rentals/sales). To a lesser extent, it gives them bragging rights and keeps the talent happy. And while Netflix may still need the latter, it decidedly does not need the former. Instead, you could certainly argue that it's better to have a large bunch of nominees than one winner. Which is exactly what happened! More to the point:
"The novel economics of subscription streaming means Netflix can justify spending more on awards and consider it part of the overall marketing effort for a movie that will live on its service indefinitely. For a traditional movie studio, awards campaigning is usually an extra cost, on top of advertising for a movie's theatrical run, which is often over by the time awards season rolls around."
Exactly. It's a different game. And one Netflix is playing very well.
---
Asides
---
The Speed of Sound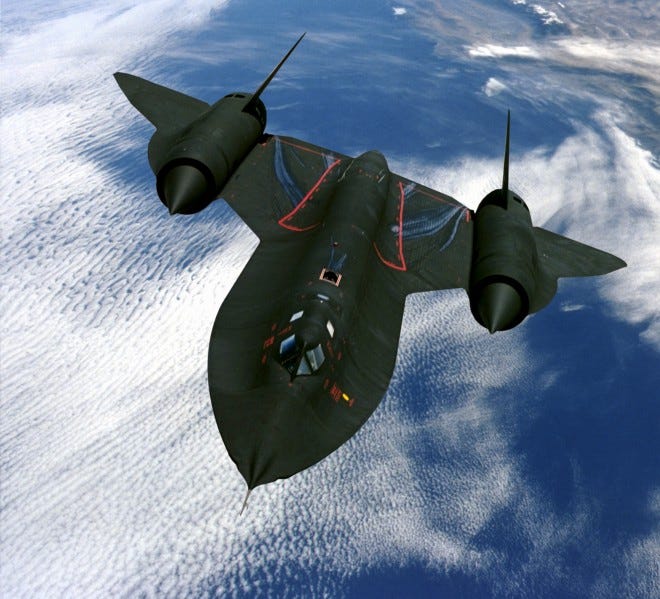 With the news this weekend that a storm over the Atlantic helped propel some airline jets to the fastest transatlantic travel times on record — under 5 hours! — a number of folks made sure to note the above fact: that this would be the record for a commercial jet (aside from the no-longer-in-service Concorde), but hardly for an aircraft… Well worth the read for some mind-blowing aviation stats. And to realize how pathetic it is that we haven't moved the state of this particular art forward in so many decades…
---
500ish
Only one 500ish post this week, and it's a pretty straightforward one…
---
Why Thank You