Discover more from 5ish
5 (or so) links and thoughts a week from M.G. Siegler
Over 8,000 subscribers
Touching
2021 ARM MacBook, Tailwinds Gone, Amazon Football, COVID Experiments,
I did it. This entire "issue" on the iPad (with Magic Keyboard). Despite some trepidation, it was very easy. And in some ways better than trying to do it on a Mac. There's still a bit of a learning curve, but it's much less steep than you might imagine.
---
Links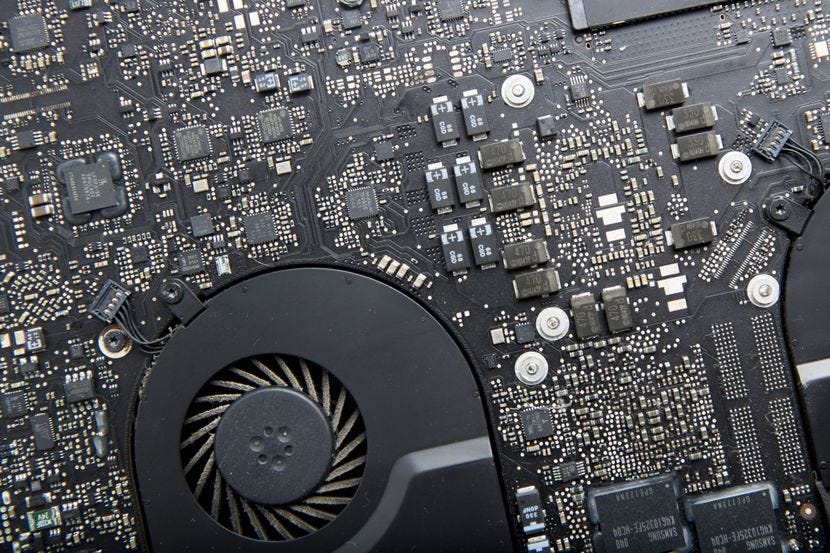 Mark Gurman with some details yet about Apple's inevitable move away from Intel chip to their own:
Current mobile device chips from Apple have multiple processing units, or cores, that handle different types of tasks. The latest iPad Pro has four cores for performance-intensive workloads and another four to handle low-power tasks to preserve battery life.

The first Mac processors will have eight high-performance cores, codenamed Firestorm, and at least four energy-efficient cores, known internally as Icestorm. Apple is exploring Mac processors with more than 12 cores for further in the future, the people said.

In some Macs, Apple's designs will double or quadruple the number of cores that Intel provides. The current entry-level MacBook Air has two cores, for example.
A 12-core 5nm A14 chip seems exactly like the "wow" factor Apple would be looking for in headline specs. Of course, it would be more nuanced — notably, 4 of the cores for low-power tasks, which would probably lead to another "wow" factor: battery life.
The transition to in-house Apple processor designs would likely begin with a new laptop because the company's first custom Mac chips won't be able to rival the performance Intel provides for high-end MacBook Pros, iMacs and the Mac Pro desktop computer.
Gurman doesn't spell it out, but this implies the first ARM Mac will be either a MacBook Air — or a newly reborn MacBook. I continue to hold out hope for the latter, with Apple bringing back the form factor that was more svelte than the Air. And again, if you could get, say, 10-15 hours of battery life in that form-factor. Wow.
---
Nothing John Luttig lays out here should be particularly surprising — we're seemingly reaching a saturation point with regard to startups "disrupting" older companies with the internet and mobile — but his timing seems correct in pointing it out.
But people can't spend more than 100% of their time or money on the Internet. As we approach full online penetration, new companies will need to steal revenue and users from Internet incumbents to grow.
Something I've been fond of pointing out recently as well. The same thing, framed a slightly different way:
Software companies founded today are competing less with pen and paper than with other Internet-first incumbents. Put another way, as happens in every maturing industry before it, Internet company revenue will become zero-sum. As a corollary, the time between founding years of software startups and their competitive incumbents is shrinking…
In terms of what this means for future playbooks: much more of a focus on sales fairly early on and other tried-and-true growth strategies, which are likely augmented by new software. And much of this offered, perhaps, by a new type of financial services industry (or at least a subset of the current industry) which looks like the way Goldman Sachs evolved. Perhaps VC money is once again just meant for the earliest stages of companies (or perhaps VCs morph to offer more of the above as a startup grows).
At least until something causes the cycle to begin anew, again.
---
Julia Alexander:
One upcoming NFL game, set to be played on a Saturday in the second half of the regular NFL season, will stream exclusively on Amazon for a global audience over the next three years, with televised rights remaining in both teams' local markets. That means if the game were between the New York Giants and the Minnesota Vikings, local markets in New York and Minnesota would televise the game, but (almost) everyone else would have to use Amazon's services. Verizon mobile customers can watch the game through the Yahoo Sports app, but that's specifically for Verizon customers.
On the surface, this doesn't seem like a big deal — one game, on a Saturday, with local rights intact. But it's clearly a trial balloon for how a deal with a non-traditional (read: tech company) player may work if and when the real NFL rights start to become available in a few years…
---
Benedict Evans:
Every time we get a new kind of tool, we start by making the new thing fit the existing ways that we work, but then, over time, we change the work to fit the new tool. You're used to making your metrics dashboard in PowerPoint, and then the cloud comes along and you can make it in Google Docs and everyone always has the latest version. But one day, you realise that the dashboard could be generated automatically and be a live webpage, and no-one needs to make those slides at all. Today, sometimes doing the meeting as a video call is a poor substitute for human interaction, but sometimes it's like putting the slides in the cloud.
I think this is right. We're currently on about our third "Zoomlash" in the past 3 months given how we were all thrown into this world, forced to learn such tools on the fly, but it's important to remember that we're all in the process of getting better at using Zoom (and the like). And soon, our workflows are going to change to accommodate the tool — and future tools coming in a similar vein.
---
Asides
---
500ish
I've been updating this website in real time…
A HomePod. An Apple TV. FaceTime. Are you getting it? This isn't three separate Apple device, this is one device…
When Universal goes low, AMC goes nuclear…
Is the iPad Magic Trackpad worth it? Yes, if you're a power user with powerful arms to open and lift the thing.
---