Discover more from 5ish
5 (or so) links and thoughts a week from M.G. Siegler
Over 8,000 subscribers
Zzzzzz
Apple Fails to Sleep, Facebook Pays News, Klosterman, Iver, and an Irishman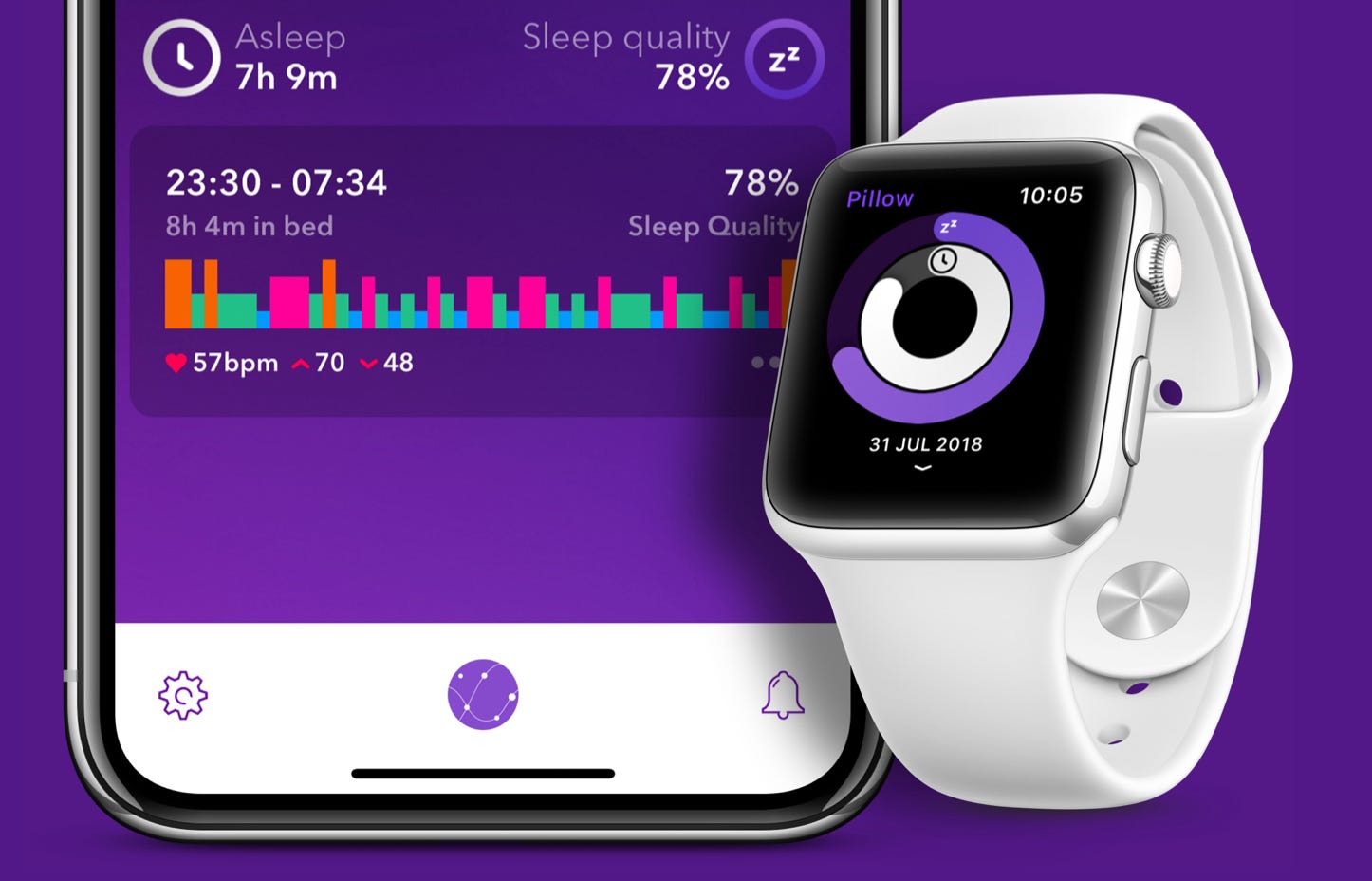 The few surprises from Apple's iPhone 11 event mainly revolved around what was not showcased. This scoop, 10 days ago, from Guilherme Rambo was one of them:
While asleep, the Apple Watch will track the user's quality of sleep using its multiple sensors and inputs, including the person's movement, heart rate, and noises. Data about the user's quality of sleep will be made available in the Health app and a new Sleep app for the Apple Watch.

One of the issues with wearing an Apple Watch during sleep is that many users choose to charge their Apple Watch at night. Apple thought about this and developed a feature that will remind users to charge their Watch beforehand so they can get through the night.
It is pretty surprising this wasn't unveiled this week, but it sounds like it could easily be a software update? But would Apple really unveil what would seem to be a pretty big feature just via a ".x" update? And if so, why not talk about it as they did with some of the iPhone camera features to come later via an update? Are they really saving this for next year?
One obvious issue is battery life, but the new screen technology in the latest Apple Watches would seem to point to a world in which the above could work. A question I had about the always-on screen was what you do during movies — is "Theater Mode" now just a "Screen Off" mode? That would clearly apply to sleep as well — something I know well because I actually already wear my Apple Watch while sleeping. I use an app called Pillow, which runs in the background to track exactly what the rumors suggest Apple would track. It works very well. And yes, I basically just charge my Watch while getting ready in the morning and it's totally fine. So it's weird we didn't see this.
The new feature — codenamed "Burrito" internally and called "Time in Bed tracking" — will allow users to choose to wear Apple Watch to bed. If the user has more than one Apple Watch, they can pick one to be their designated bedtime Watch.
Maybe Apple is waiting for people to have Day Watches and Night Watches?
---
Benjamin Mullin and Sahil Patel:
Representatives from Facebook have told news executives they would be willing to pay as much as $3 million a year to license entire stories, headlines and previews of articles from news outlets, the people said.

The outlets pitched by Facebook on its news tab include Walt Disney Co.'s ABC News, Wall Street Journal parent Dow Jones, The Washington Post and Bloomberg, the people said.
This both feels like it was always inevitable and also a little silly. Fool me once, fool me twice, fool me… I don't know, 17 or so times?
Some publishers remain skeptical of Facebook's latest attempt to fund content, especially in light of its history of backing initiatives such as Facebook Live only to scrap funding plans when such products fail to take off. "It's asking a whole lot of publishers in terms of asking us to commit to something that none of us have any idea if it's going to work," according to another one of the people familiar with the matter.
That's the thing. Sure, who wouldn't take this free money right now? But you have to think through the ramifications. If it means becoming more dependent on Facebook for traffic again… And if and when that goes away again… Still, if all your competitors are playing this game, can you afford not to take their ink money? I don't know!
What I do know is that powering this new Soylent Facebook will be people. Funny that (note the year of this post).
---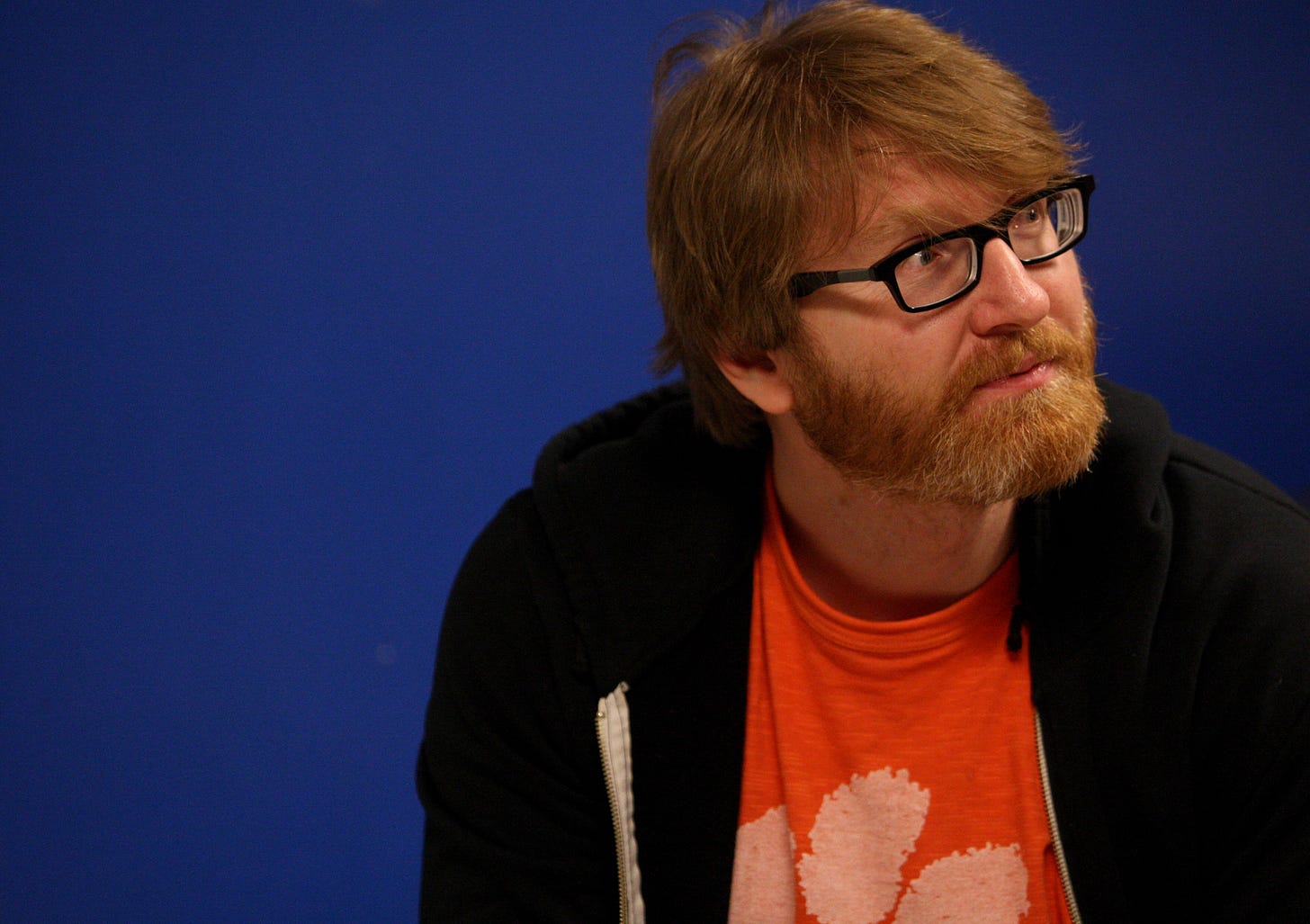 Bryan Walsh sits down with the author and pulls out a bunch of fun tidbits:
I would guess that there's probably someone older than me who might have said, "When I moved to New York, I would get on the train sometimes and I would see people reading Wuthering Heights. And now I get on the train and I see five people reading The Tipping Point." To that person, this may have been an erosion in the seriousness of literature. And there will be a time in the future, I know it, when someone will bemoan the fact that no one looks at their phone anymore because there will be an implant, in a contact lens, or something maybe in your inner ear or something, where you'll be able to just sit there and stare straight ahead and people will miss the fact that we used to look at phones.
I both think the looking-at-our-phones epidemic is real, but also know the same things have been said about television, radio, etc in years past. This will absolutely happen.
Now, I guess, the fact that I constantly daydream is seen as surprising to people. People have told me that it doesn't even happen to them. But it does to me. After I get off the phone with you I'm going to mow my lawn. That's going to take me about an hour and a half, and I will just sort of daydream for an hour and a half. I don't know if I'll come up with anything interesting, but that will happen.
Daydreaming — really, just any time to think without getting inundated with information — is absolutely the only time I come up with anything interesting as well. I sincerely worry not only has that gone away, but that future generations will grow up in a world where they don't even know what daydreaming is because there's always some stimulation vessel at hand, perhaps literally.
You're always writing books for a slightly younger version of yourself, because you can't write a book that teaches you something you don't know. I can't surprise myself by something I write that's coming from my own mind. What I'm really doing is kind of writing the book for the version of myself that came up with the original idea a few years ago. I feel like if somebody read all of my books straight through they would see my maturation, and I think that's what I want.
Finally:
It's less likely that someone is going to fake a perception of a book that they have not consumed and didn't have real thoughts on. But with stories in a magazine or a website, they're going to do that constantly, just constantly. And everyone knows this. Everyone knows that it is very possible to go to a bar with five people and read up on the news and slowly realize no one has read any of the stories you're talking about.
I love this entire interview.
---
Speaking of hermit-like creatives, Jeremy D. Larson sat down with Justin Vernon:
While in Eau Claire, Vernon lives in a small house on the outskirts of town, where he keeps company with his two rescue cats, Flo and Melman, and sleeps on a frameless bed in an unfurnished room. The house sits on a property just down the hill from April Base, Vernon's own version of Bob Dylan's Big Pink studio in Woodstock, New York. The recording facility is part of a 10-acre estate where musicians can rest in bunk beds, cook food grown in the garden, wander the woods, rehearse, record, shoot hoops, and lounge by an enormous koi pond. (All the fish died recently due to a chemical treatment accident.)
What a perfect ending to that paragraph. Weird dude. But interesting and impressive that he continues to do all of this from Wisconsin.
---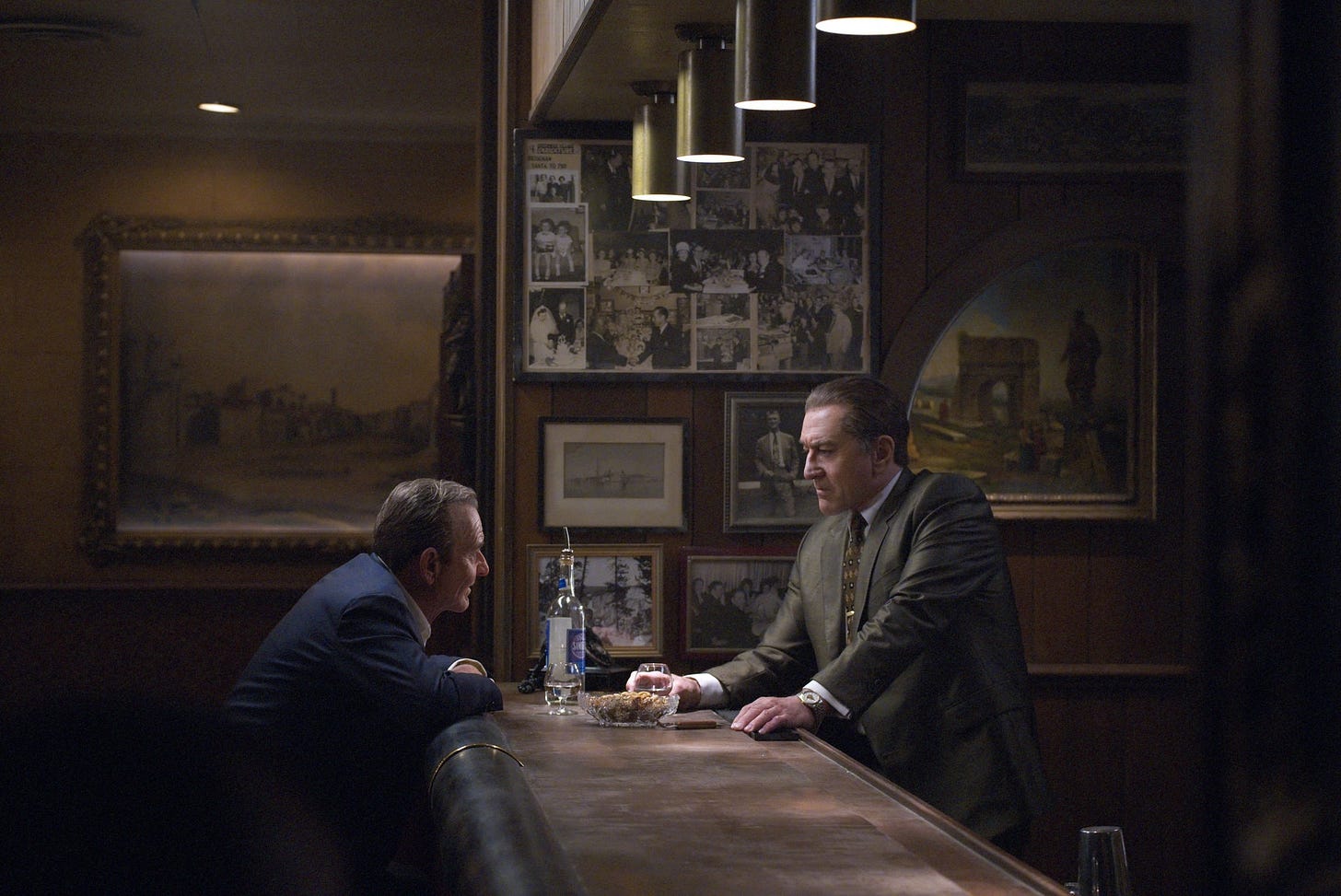 Nicole Sperling on the streaming service's failed attempt to get a wide-release for The Irishman in theaters:
The company is still negotiating with smaller theater chains such as Landmark Theaters, according to two sources with knowledge of the talks. Most of those agreements will not feature the shared revenue deals traditionally agreed upon between distribution and exhibition companies. Instead, Netflix will rent out the entire theaters, and no box office results will be reported.
That's a fascinating solution — though not scalable, of course. And they're doing it largely for prestige reasons — Scorsese and the talent want a big, splashy release, if possible. But you have to wonder for how long that actually matters.
Also, the whole three-month requirement the theater chains want is pure silliness, and of course won't last:
More than 95 percent of movies stop earning their keep in theaters at the 42-day mark, well short of the three-month window demanded by major chains, according to Mr. Aronson. That suggests the need for change, he said.
I suspect Netflix is happy to wait this out. But I still think it would be one hell of a curveball if they buy a theater chain.
---
My quick thoughts on the latest iOS 13 — "iPad OS" — beta. Safari on the device is so good — it's real Safari! — that it's a wonder Apple didn't do this sooner.
Football is back, and I'm conflicted about watching it…
---
I mean, yeah, sort of!