Discover more from 5ish
5 (or so) links and thoughts a week from M.G. Siegler
Over 8,000 subscribers
A Decree of Paramount Import
Disney's BO, the Studios BO, Holiday Netflix, RIP TiVo, Cats BO
Happy 2020. As previously noted, I used the holidays to think quite a bit about the cadence and structure of this newsletter. And I'm getting closer to some cohesive thoughts. But I'm also still dealing with some pretty bad jet lag, so not too much to share just yet. Beyond some links and commentary, that is.
---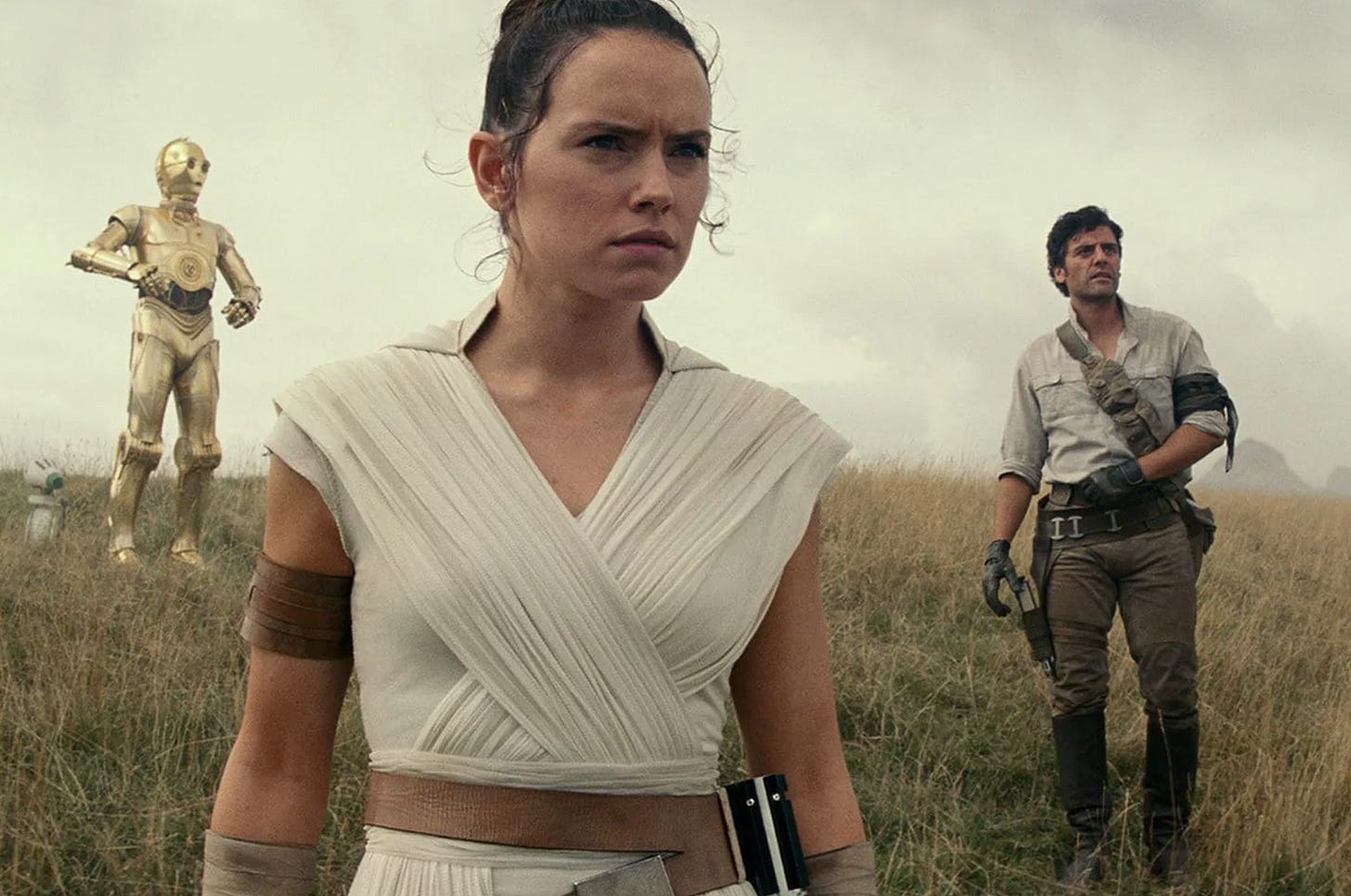 The headline number, while not exactly a surprise — more the continuation of a trend — is still a "wow". As for what's next, here's Julia Alexander:
Let's look at next year. Disney's 2020 is far less packed with anticipated movies. There are a couple of major titles, including a live-action adaptation of Mulan and Black Widow and The Eternals from Marvel. But none of those have the cultural weight and recognition of Endgame, The Lion King, or a Toy Story film. Disney's future isn't just theatrical releases anymore, nor is it arguably a main focus. 2020 is about Disney+, the company's streaming service, and continuing to entice people to sign up. All eyes from investors are on Disney's streaming strategy, not necessarily just on box office returns.

Disney's already shifted a number of theatrical titles into Disney+ exclusives (the Lady and the Tramp remake, Noelle), pulled its titles from competitors to offer exclusivity, and is bringing non-Disney franchises like The Simpsons over to ensure people have something to put on in the background. Expect to see more out of Disney+ in 2020, especially as the company heads toward its first full year as a streamer. And by 2021, when Avatar 2 and a number of other highly anticipated movies hit theaters, Disney could be at a place where it dominates the box office and streaming.
Just as they've completely conquered the box office, Disney is positioning themselves for a world in which the theatrical channel is just one piece of their content puzzle. Movies can drift in and out of Disney+ as they see fit. Maybe a movie runs there as a bit of a test, and if it hits, the sequel goes to theaters. Or maybe if they realize a planned theatrical release isn't likely to do as well as hoped, it gets shifted to Disney+. There is so much opportunity here.
It's hard to see how anyone else competes with this strategy. Others will do well — even extremely well in their lanes, like Netflix, but Disney just has so many channels. Did I mention merchandise and theme parks? Still, they have to make content that's actually compelling, or things can slip rather quick.
---
In a similar vein to above, here's a post by Zach Evans from 2018:
One of the major strategic shifts traditional media companies are making to adapt is transitioning to direct-to-consumer. Unlike their tech rivals, most of these media companies do not own the platform in which their content is primarily viewed; this includes cinemas for their movies. This creates competitive disadvantages, financial and otherwise that are becoming more problematic as the competition grows. In an ultimate display of irony, both Netflix and Amazon recently considered purchasing a movie theater chain to bolster their own film businesses. For the same reason, but with entirely different implications, Hollywood studios should purchase theaters of their own. But not just one chain; rather, the majority that comprise the domestic box-office. In doing so, the moviegoing experience, moviegoing data, and moviegoing profits become entirely their own. And that's just the beginning.
This, of course, would require the overturning of one of the most famous antitrust cases in the US: the Paramount Decree, which stopped movie studios from owning the theaters in which their content was shown. This mattered in 1948. Times have changed. And the Department of Justice clearly agrees — we'll see what happens.
But it's a compelling argument for how Hollywood — everyone not Disney, that is — can compete in our new era. Yes, it would suck for theater owners — though most theaters are chains now and suck anyway; this has played out as expected — but they would presumably be paid well to usher in this new studio/theater era.
Honestly, I'm not sure I agree with this idea, but it's worth thinking about…
---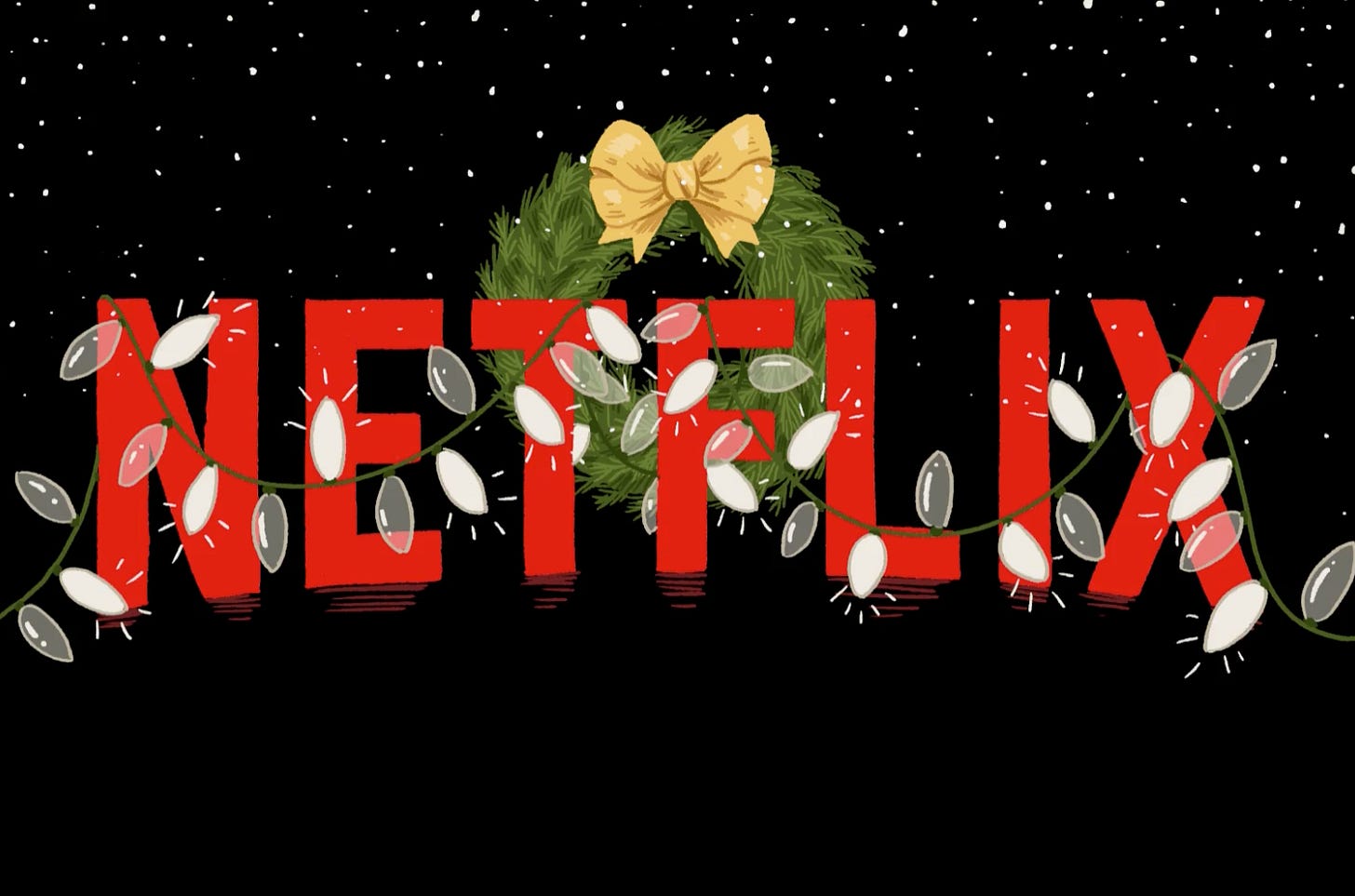 Alison Herman:
The streaming service has famously built its name on rejecting the specificity of premium cable outlets like HBO, or even less-premium cable outlets like Hallmark. Rather than market itself to a consumer base passionate enough about gritty crime dramas or scripted meet-cutes to reliably spend a few extra dollars a month, Netflix has spent billions on the unspoken guarantee that whatever you're looking for, it has an in-house version—maybe not the best or most comprehensive version, but a conveniently accessible one. Netflix itself may be a mega-brand, though it's more accurately understood as a collection of smaller brands, creating a facsimile of channel-surfing without ever leaving that eternal, scrolling grid. It's CBS, and the CW, and Comedy Central, and the Criterion Collection. And now, for a few months, it's also Hallmark.

Starting with Holiday in the Wild, released November 1, and culminating with A Christmas Prince: The Royal Baby, set to land December 5, Netflix will release a total of seven festive offerings, ranging from a teen comedy (Let It Snow) to an animated fairy tale (Klaus). And that's not even counting special holiday editions of preexisting Netflix properties like Nailed It!, The Great British Baking Show, and Alexa & Katie, now joining the ranks of scripted shows like BoJack Horseman and The Chilling Adventures of Sabrina in releasing an off-season Christmas bonus. That's still just a drop in the bucket compared with the Hallmark and Lifetime deluge, but if the past half-decade is any indication, Netflix never stays in the moderation business for long.
It is pretty wild just how quickly Netflix can turn over their slate of content and morph into something entirely tailored for a specific time, in this case, the holidays. It's this agility and pace of execution that will keep Netflix more than safe in the age of what Disney is doing per above.
I do wonder why Netflix hasn't delved into soap operas yet. After a newsletter several months ago (where I wondered if Netflix might face a churn challenge with so many streaming services entering the arena), James Lewis emailed me the following:
It had never occurred to me until I read that, but one answer would be to develop a modern-day soap opera (daily/weekly?) that essentially continues forever. If they made it compelling enough, that would be a great reason to never quit your Netflix account.
It seems like just the type of cheap, endless content that they could re-invent and own.
---
Pour one out for TiVo as this seems like — finally — the sad end. It's hard to overstate just how much TiVo changed the TV consumption landscape for me. As a kid, I actually didn't love watching TV because I could not stand advertisements. Shitty ads aside, the constant interruptions ruined any sort of suspension of disbelief.
Getting TiVo was an absolute revelation and unlocked so much content for me in an age before streaming. Especially when I had moved across the country post-college by myself and didn't know a soul in a new city, TiVo was my friend. I miss those bleeps and boops. I even liked the remote.
---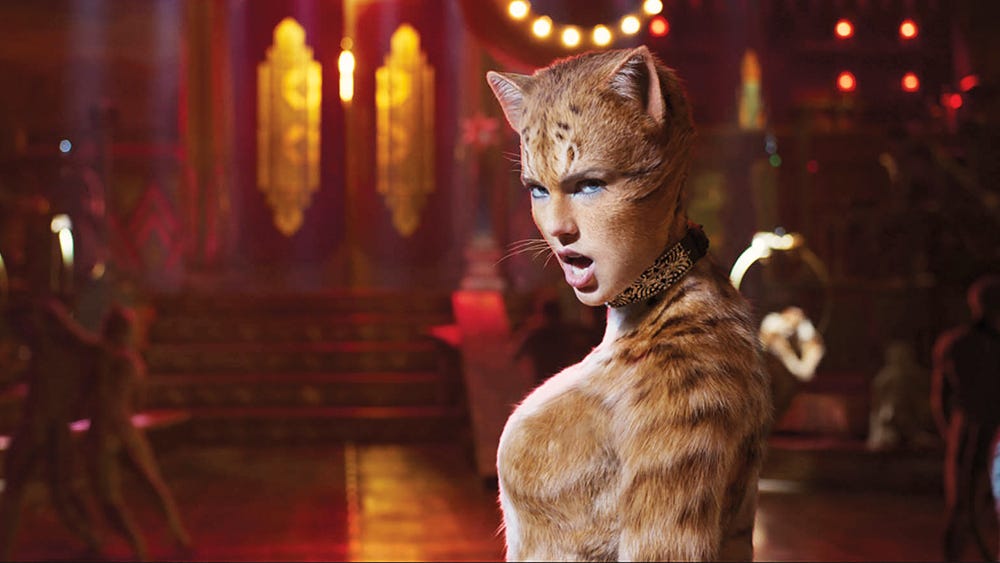 In other movie news, here's Pamela McClintock on Cats:
On Friday — the movie's opening day — Universal notified thousands of theaters they will be receiving an updated version of Tom Hooper's troubled film with "some improved visual effects," according to a copy of the memo obtained by The Hollywood Reporter.

The move is unheard of for a finished title already in release, according to cinema operators and Hollywood studio executives. Insiders say it is being done at Hooper's request.

Cats — which has been savaged by critics — is in need of any help it can get at the box office after opening to $2.6 million on Friday and receiving a C+ CinemaScore from moviegoers.
Ah, the old "we'll fix it in post!" — except here, it's post-post. What a disaster. And it just feels like one that could have been avoided had Universal read the room right. I'm sure they thought they could overcome the ridiculous look of the movie with the star power involved — or maybe the thinking was that people would see it because of all the buzz (positive or negative) — but come on, this was a self-own.
---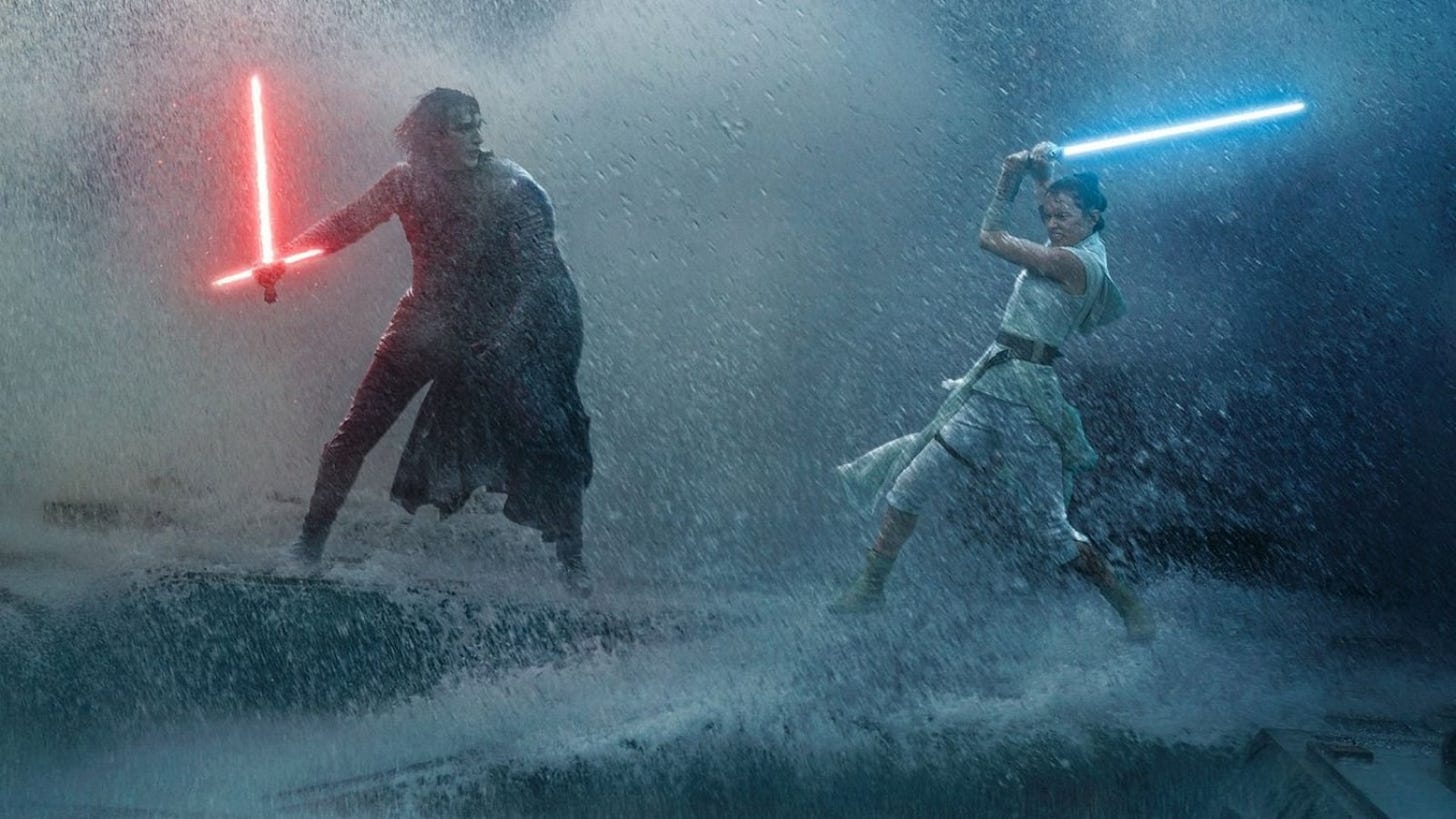 On the topic of Disney and the box office, here are some 2,500-ish words on the latest Star Wars. Spoilers abound.
---