Discover more from 5ish
5 (or so) links and thoughts a week from M.G. Siegler
Over 8,000 subscribers
Optimus Prime
Switch Lite, Ross Perot, Jobs & Perot, Netflix Cancellations, Angels in the Outfield

My main takeaway from Prime Day is that it's sort of a miracle any other "smart speaker" has any market share. The discounts and promotions Amazon does on Echo/Alexa devices are incredible. The Echo is $50 (instead of $100). The Echo Show 5 (with a screen) is $50 (instead of $90). The Echo Plus (their HomePod competitor) is $110 (instead of $150 — and versus $300 for the HomePod). But mainly, the Echo Dot is $22 (versus $50 regularly). $22! (None of these are affiliate links, BTW.)
The Google Home Mini, perhaps unsurprisingly, is currently being discounted to $25. But there's one critical thing lacking with this device: the ability to buy on Amazon.com. Actually, there's an even more critical thing lacking: the ability to buy on Amazon.com on Prime Day.
I have more gadgets than I could ever possibly use. Yet there I was browsing Amazon on Prime Day today. Because I had a $10 credit thanks to shopping at Whole Foods earlier in the week, you see. This makes the Echo Dot effectively $10. I already have four different Echo devices. But $10! Surely we need one in the corner of our office at home just in case we can't reach the one 100 feet away in the kitchen.
I just don't know how you compete with this. Apple has the wrong strategy with these devices. And Google isn't a shopping hub. Facebook has other issues (though I'll note the Portal is being discounted to $80 from $200 for Prime Day — it works with Alexa too). Don't click buy. Don't click buy. Don't click buy.
Click.
(Honestly, the best deal may be on the now Amazon-owned Eero — $200 for a 3-pack, instead of the usual $400!)
---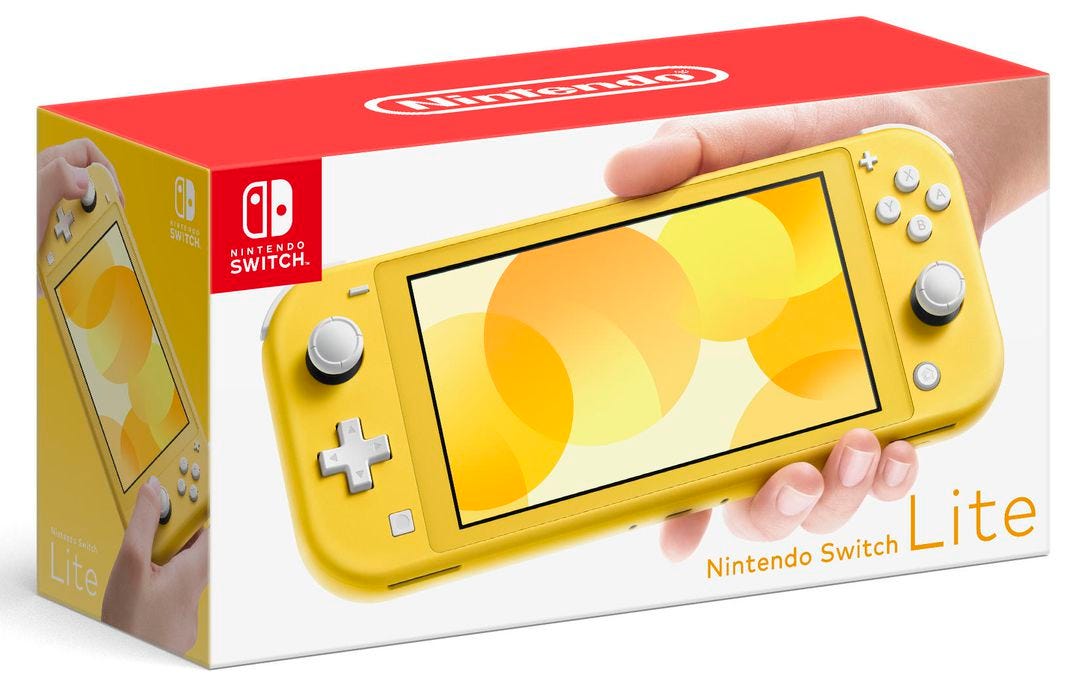 At first, I didn't understand this device. The price is right — $199 — and the colors are fun, but it doesn't actually do what the namesake Switch does. That is, you can't disconnect the controllers to play with others, nor can you dock it to play on a big screen. But now I'm not sure that matters.
I have a Switch, and it's great. But I almost never connect it to the TV. Nor do I play games like 1-2 Switch with others — Megan and I played once, once. I realize I'm no longer the core demographic, but I also don't think my use case is unique. It's almost as if the things that made the Switch the Switch were more gimmicky (Nintendo loves the gimmicky stuff), but the underlying core games and gameplay are what actually make it a successful system. And that's what the Lite focuses on.
It's also lighter and has better battery life. So the only real downside I see is the slightly smaller screen. But if I didn't have the OG Switch, I'd get this.
---
The NYT obit by Robert D. McFadden is well worth the read. So many little fun nuggets on the life of Perot:
"Most people give up just when they're about to achieve success," Mr. Perot liked to say. "They quit on the one-yard line. They give up at the last minute of the game one foot from a winning touchdown."

He was no quitter: an Eagle Scout, a Navy officer out of Annapolis, a top I.B.M. salesman, the founder of wildly successful data processing enterprises, a crusader for education and against drugs, a billionaire philanthropist. In 1969, he became a kind of folk hero with a quixotic attempt to fly medicine and food to American prisoners of war in North Vietnam. In 1979 he staged a commando raid that freed two of his employees, and thousands of criminals and political prisoners, from captivity in revolutionary Iran.
I remember his first Presidential run in 1992 so well. Those informercials seemed incredibly kooky, but in hindsight, were an absolutely masterstroke. The guy got 19% of the vote as an independent! 19%! And that's even though he dropped out (and came back) mid-way through! I mean, how could you not vote for lines like, "If you see a snake, just kill it. Don't appoint a committee on snakes."
Also:
In 1984, Mr. Perot sold Electronic Data Systems to General Motors for $2.5 billion in cash and stock that made him G.M.'s largest shareholder. He joined G.M.'s board and rankled the chairman, Roger B. Smith, with barbed demands.

"Revitalizing G.M. is like teaching an elephant to tap dance," Mr. Perot said. He also said: "It takes five years to design a new car in this country. Heck, we won World War II in four years."
Is it any wonder that he gravitated towards…
---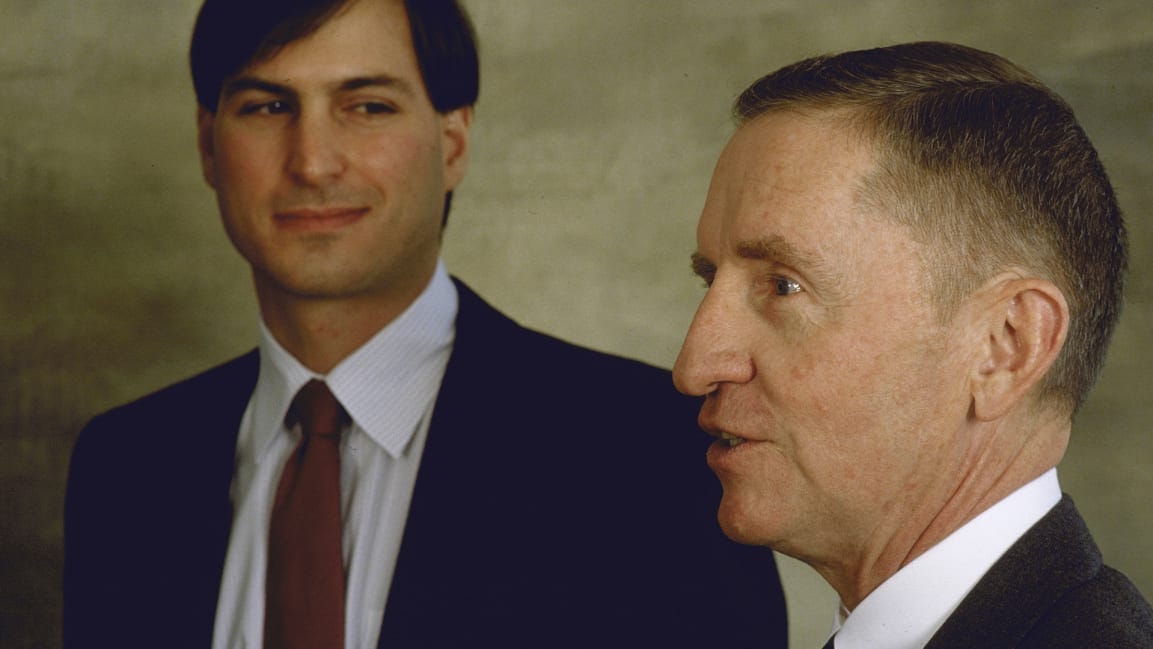 Harry McCracken:
In 1986, Perot watched a PBS documentary, Entrepreneurs, which featured Jobs and NeXT. He was impressed. He was also still smarting from having failed to invest in Microsoft back in 1979, when Bill Gates had approached him about buying a stake in the then-tiny software maker.

Perot put $20 million into NeXT and received 16% of the company and a board seat in return. He told the New York Times that it was the safest bet he'd made in a quarter-century in the computer business.
Unsurprisingly given the nature of the two men, they later had a falling out — ending with Perot stepping down from the NeXT board ahead of his run for President. But by the time Apple bought the company, it was undoubtedly a pretty good deal for Perot. And yes, more importantly his investment did indirectly lead to all of these devices that so many of us use today.
---
Nellie Andreeva:
I hear there is a standard clause in the deals for Netflix series from outside studios that prevents the shows from airing elsewhere for a significant period of time, said to be two to three years, making a continuation on another network/platform virtually impossible. That probably is why we haven't seen CBS TV Studios' comedy American Vandal — a breakout hit for Netflix when it launched but canceled in October after two seasons — move to CBS All Access. (According to sources, the blackout period could be as long as 5-7 years since the date of the series' delivery or even longer.)
Something I had been thinking about after linking to the report about Netflix's belt-tightening last week was that other networks could do what Netflix did to them: pick off their cancelled shows for resurrection. But it's not that simple: because Netflix doesn't make it that simple.
Overall, it's an interesting trend that series are getting shorter runs. But it makes sense given the economics here — bonuses escalate as series go on. Even more fascinating is the notion that Netflix realizes they don't need more than 2-3 seasons (and 50 episodes, max) to have what they consider to be a good enough base of content for any given show. Then it's on to "what's next" — which is how we often react as viewers too.
---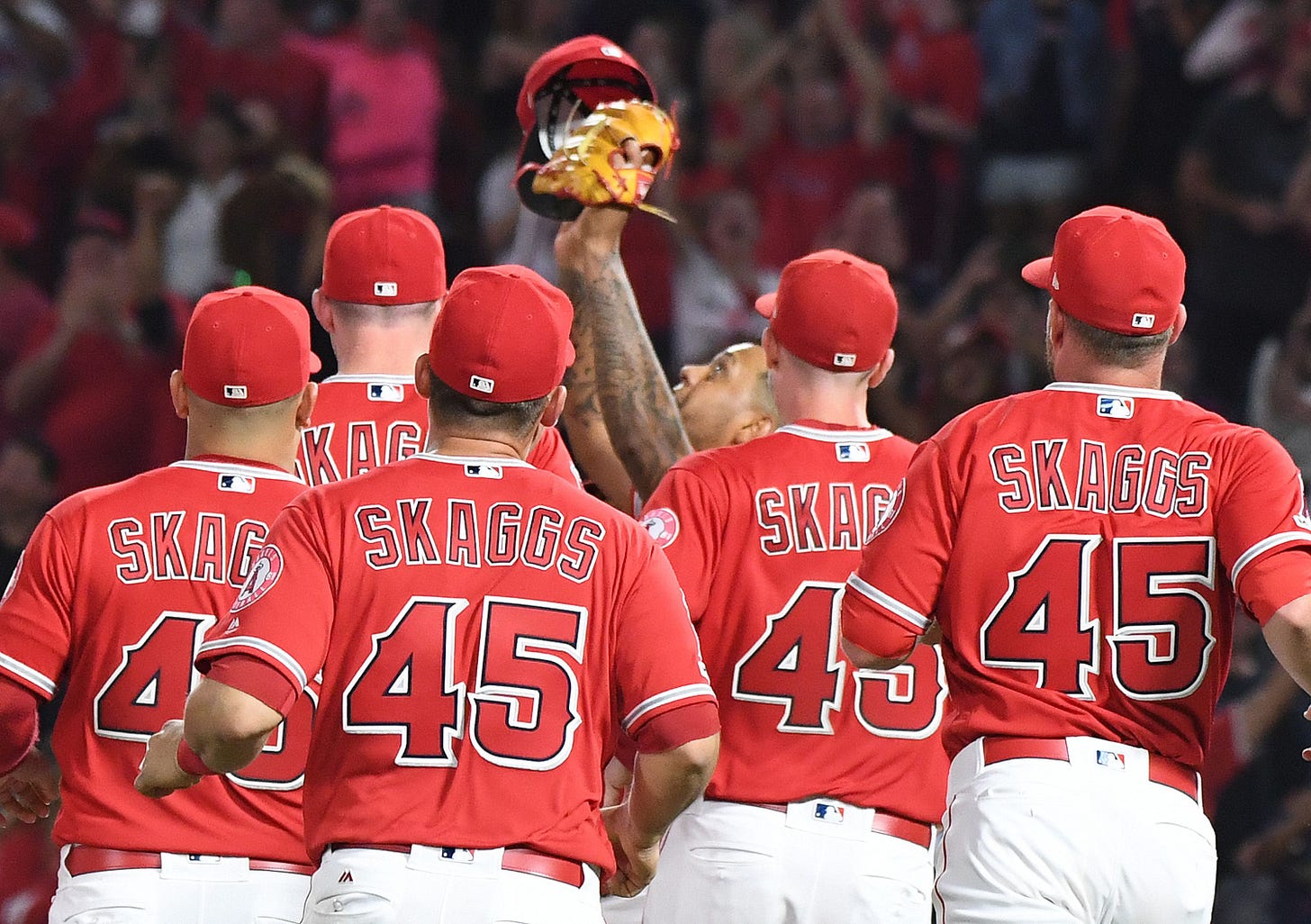 Kendall Baker:
In their first home game since their teammate Tyler Skaggs passed away, the Los Angeles Angels all wore No. 45 to honor him on Friday night … and proceeded to throw a combined no-hitter.

Debbie Skaggs, Tyler's mom, threw out the first pitch and it was right down the middle.

Mike Trout hit a home run on the first pitch he saw and it traveled exactly 454 feet, which reads "45" in both directions.

The last combined no-hitter in the state of California was on July 13, 1991 — the day Tyler was born.
Wild. And worth reading Baker's broader thoughts putting this in context. I'm a big fan of his Axios Sports newsletter.
---
A Couple Recent
500ish
Posts
Farewell, MacBook. May you be reborn at the ARM MacBook…
We all love Stranger Things. But would we love it more if we could talk about each episode on a weekly basis?
---