Discover more from 5ish
5 (or so) links and thoughts a week from M.G. Siegler
Over 8,000 subscribers
Typing & Flipping
A Keyboard that Works, an ESPN+ that Works, Disney+ Works, Apple TV+ Trying to Work, a Foldable Screen that may Work?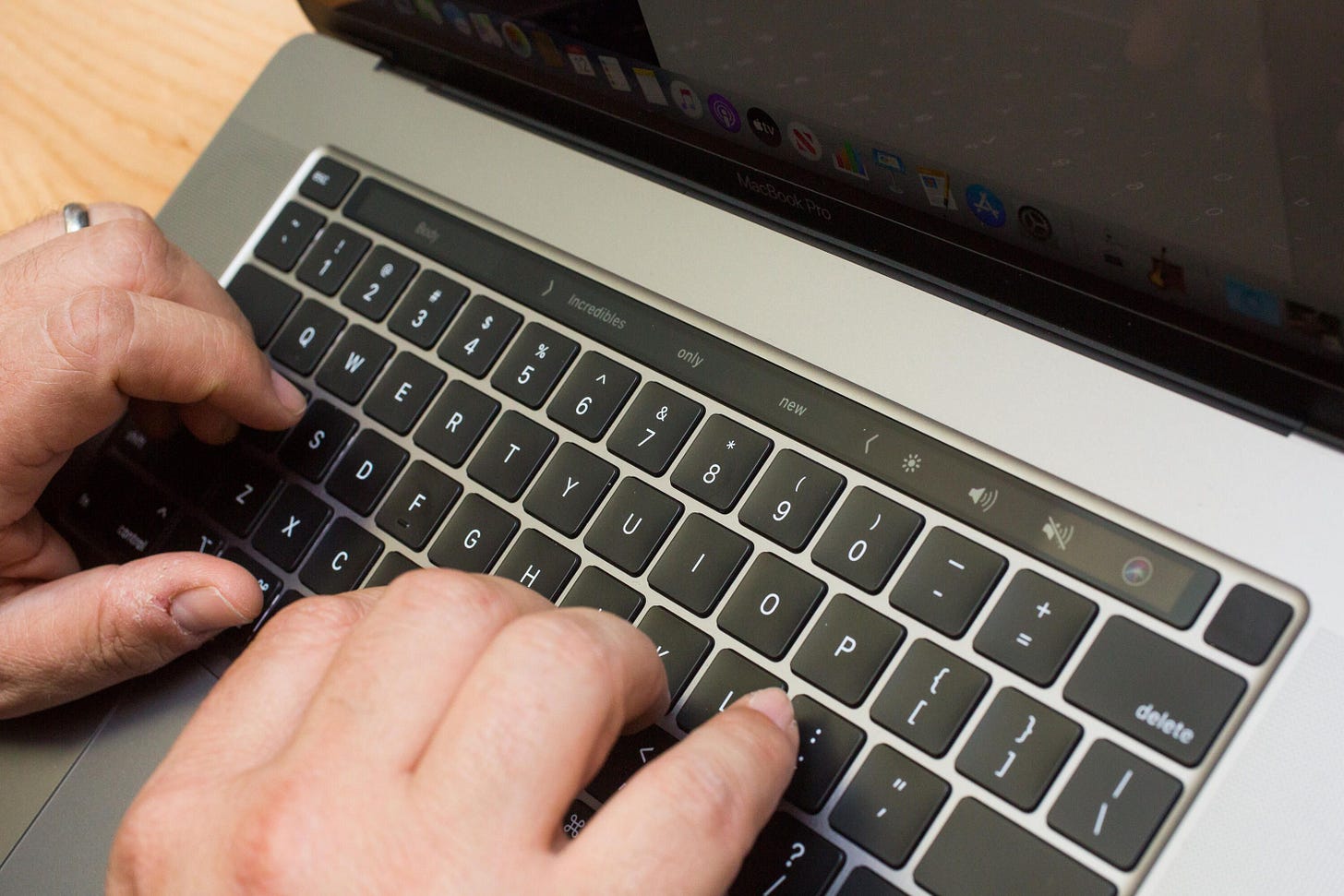 "Reinventing" is a kind word in the title. "Fixing" is probably more apt. Lots of interesting nuggets in Roger Cheng's sit down with Apple's Phil Schiller on the launch of the new 16" MacBook Pro — yes, with a new keyboard:
But a few years back, we decided that while we were advancing the butterfly keyboard, we would also -- specifically for our pro customer -- go back and really talk to many pro customers about what they most want in a keyboard and did a bunch of research. That's been a really impressive project, the way the engineering team has gotten into the physiology of typing and the psychology of typing -- what people love.

As we started to investigate specifically what pro users most wanted, a lot of times they would say, "I want something like this Magic Keyboard, I love that keyboard." And so the team has been working on this idea of taking that core technology and adapting it to the notebook, which is a different implementation than the desktop keyboard, and that's what we've come up with [for] this new keyboard. We're doing both in advancing the butterfly keyboard, and we're creating this new Magic Keyboard for our Pro notebooks.
This wording makes it sound as if this keyboard will only be coming to the "Pro" products. Which would obviously be a mistake. (Later in the interview, Schiller sort of implies it will be coming to other products later. As it should.) Still, this framing is a little disingenuous — a little too marketing-speak for me. They messed up, they should own it. Of course, that would risk Osborning the other non-16-inch-MacBook-Pros, so… I do like how much they focused on the art of typing though!
While the team was doing it, they discovered there were some things we liked about the butterfly keyboard, like the way it created this whole stable key platform at the top. We wanted to enhance the switch mechanism to support that kind of a feel, and we learned a little bit about the acoustics and the psychology of what is pleasing when you click a key. We had to advance the rubber dome design underneath the key to create the right feel and pressure. We had to increase the travel in the notebook back to about a millimeter because a lot of pros like a little bit longer travel, yet fit it into a thin and light design.

Throughout the process, the team reexamined the ideal size key cap -- you can make it too big, and there's not much space between them -- and people felt that that we wanted to provide a little more space between the keys than the butterfly mechanism has for optimal feel for professional typists.
Finally:
We questioned everything in this new MacBook Pro. Nothing got away without some scrutiny and discussion and debate. That includes the Touch Bar. There is a fairly large number of customers who use the Touch Bar and see great benefit in some of its features, but there were also some complaints. If I were to rank the complaints, No. 1 was customers who like a physical Escape key. It was just a hard adaptation for a lot of people.

We decided that rather than just remove the Touch Bar and lose the benefits some people get, we could instead add the Escape key. While we were doing that, we had already in the MacBook Air created a discrete Touch ID button. People really like that. So the decision was made to keep the Touch Bar, but also to create room on either side for the Escape key and Touch ID key. That is the best solution for the largest number of people we've dealt with who had complaints -- and kept something innovative that people were using with Touch Bar.
"Fairly large" is as close as you're going to get to Apple admitting that the product hasn't been a hit. I'm glad they brought back the Escape key but come on, the Touch Bar remains a product in search of a solution. It's sort of cool/fun for some very specific use cases, but it overall feels like complete over-engineering.
The rest of the interview is pretty good. And well worth the read. There's a lot in there about why people love Apple products. Schiller is awfully dismissive of Chromebooks though, to the point of perhaps missing the point…
---
Alex Sherman and Jabari Young:
One plan to boost ESPN+ while keeping ESPN steady may involve the NFL Sunday Ticket, which shows every out-of-market NFL game each Sunday. Several Disney executives covet Sunday Ticket and would like to own the rights to it, bundling it with ESPN+, according to people familiar with the matter. This could happen in 2022 if Sunday Ticket ends its deal with AT&T's DirecTV, which currently charges more than $300 for the annual product to help offset the cost -- about $1.5 billion per year for 8 years.
With all of the talk and hype around Disney's full-on move into streaming, it's often left out that ESPN is… left out. Sure, there's ESPN+, but it's a side product at best to ESPN, not the real deal. Adding Sunday Ticket would help make it the real deal.
---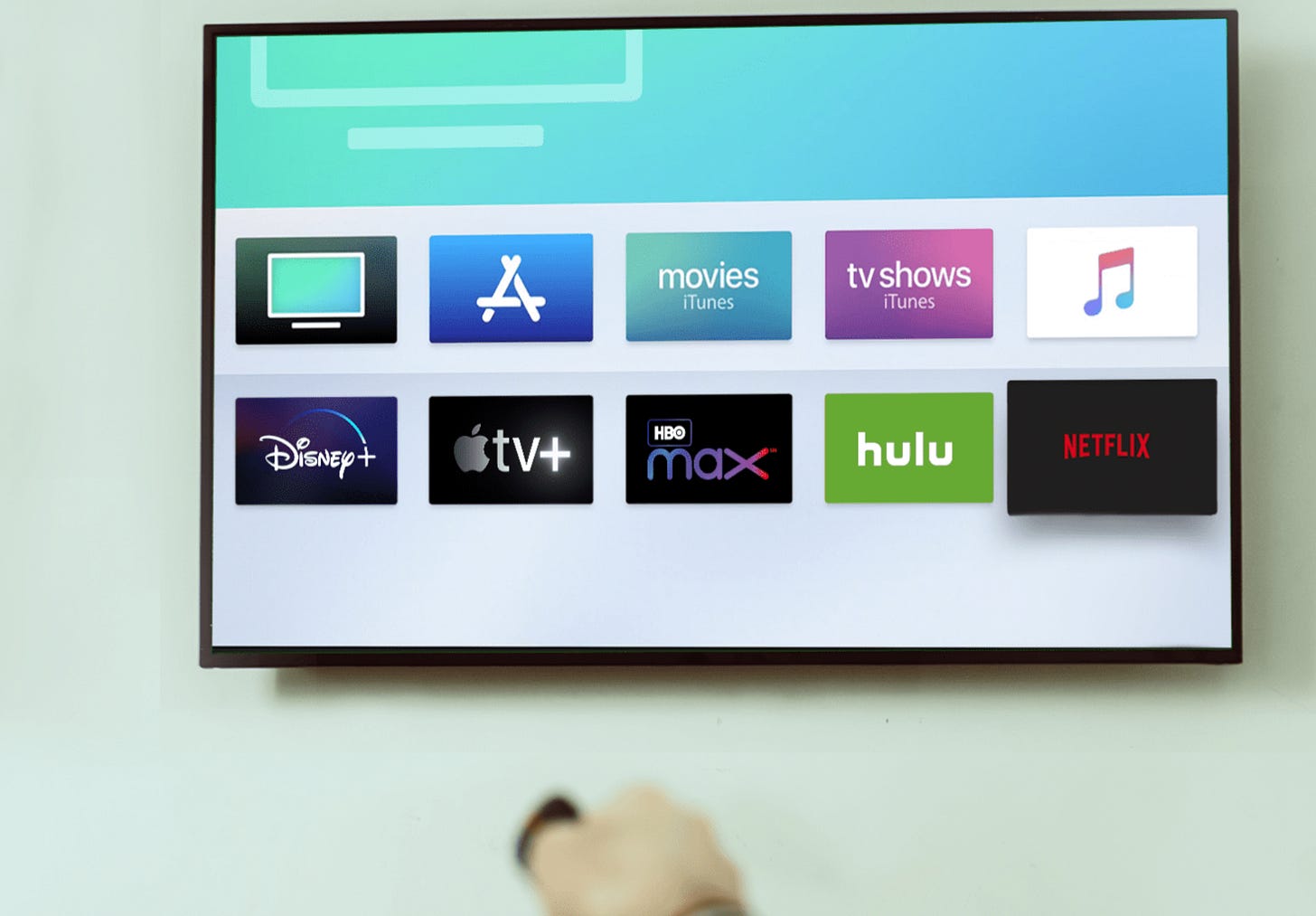 Speaking of Disney's full-on move into streaming, here's Lauren Feiner with the stats:
Even with the promotional deals, Disney+ has already achieved huge sign-up numbers while competitors such as Netflix and Hulu have taken years to build their audiences. The company has already signed up more than 10% of the high end of its forecast of 60 million to 90 million subscribers by the end of 2024. Disney+ has yet to roll out to many countries beyond the U.S., Canada and the Netherlands, which were included in Tuesday's launch. The platform will be available in Australia and New Zealand on Nov. 19. More countries will get Disney+ in the coming months.

For comparison, it took CBS about five years to reach 8 million streaming subscribers combined for CBS All Access and Showtime. CBS said it reached its subscriber goal two years earlier than expected.

Disney-owned Hulu, which has an advertising-based streaming model, claimed more than 28 million subscribers in May. Of those subscribers, 26.8 million are monthly paying customers, while the remaining have promotional accounts. Netflix claimed more than 60 million paid domestic members in its third quarter of 2019 and more than 97 million international paid members.
Even with the caveats of the promotional deals, this is a crazy impressive roll out. And if you've watched anything on any Disney-owned property — ESPN or ABC, to name two — in the past few weeks, it shouldn't be a surprise to you. The advertising blitz has been relentless. And it would seem to be working!
This is something else that Disney can do that their rivals cannot match. AT&T will be the closest for HBO Max, I guess, but they're no Disney.
---
To be clear, this is to work with Plepler's new production studio, not to bring Plepler fully on board on board at Apple. Still, this would seem to make a lot of sense. With the aforementioned AT&T seemingly ceding the content high-ground with HBO to go bigger and broader (after Netflix) — stupidly, in my opinion — Apple has a window here to run the Plepler playbook — with Plepler helping to make that a reality!
---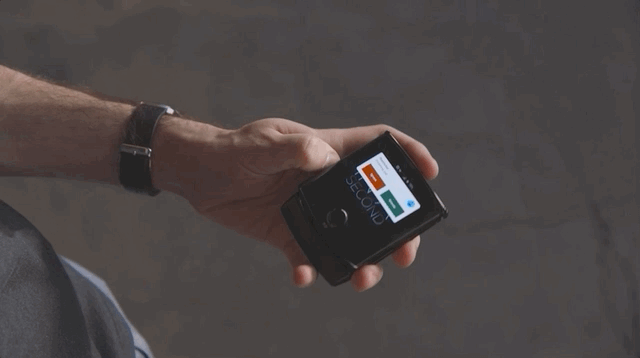 Chaim Gartenberg with a first-look at the newly revamped Motorola Razr — reborn as a foldable screen Android device:
Part of that confidence has to do with the hinge, which Motorola worked with Lenovo to make. It uses a complicated mechanism of multiple hinges and sliding plates to fold and unfold the phone. More importantly, it really does seem to live up to Motorola's promises: the device unfolds to a fully flat panel, with no visible or tactile creases, and then it folds up completely flush. (It's actually exactly the same thickness folded as the original RAZR.) Holding the folded Razr up to the sun, you can see a crack of daylight shining through, but otherwise, the gap is barely discernible. It's very impressive and the current high water mark in the still-fledgling foldable market.
This sounds decidedly more elegant than Samsung's junky implementation which was so laughably bad that it ended up as yet another nightmare situation for that company.
Even with these caveats, the whole opening and closing mechanism is supremely satisfying to do, with crisp snaps in both directions. Snapping the phone shut to hang up on a call is a particular delight; there really is no better way to end a call than the classic flip phone snap, and it's excellent to see that Motorola has kept it alive here. The hardware feels great, too, with solid-feeling stainless steel and glass on the outside and a wonderfully textured back that's nice and grippy, which is essential for not dropping it while flipping it open and shut. (It is a fingerprint magnet, though.)
This is fantastic to hear. I had an OG RAZR back in the day — I recall waiting and waiting and waiting for it to come to Verizon, in fact, it was the last phone I had before the iPhone — and I loved the satisfying snap-open and snap-shut each and every time. Also fun that they've recreated the old interface in software. And the front screen seems like a smart idea.
All that said, boy is this device expensive. And while the GIF above is quite cool, it also highlights some weird/ugly screen glitches.
Again, this looks and sounds far better than Samsung's rush-to-market job. But it's also hard to seeing Motorola recapturing the original RAZR magic here. Or even just a meaningful sliver of it. The world has changed.
---
Some Self-Dealing
I recently recorded an episode of The Full Ratchet podcast with Nick Moran, talking about the move from reporting to investing, the state of consumer tech, Apple, streaming, Disney, Nintendo, CTRL Labs, the over-stimulation of always-on tech, the next platform and computing in concert, and about a dozen other things…
Some thoughts on the AirPods Pro — spoiler: this is Apple doing what they do best.
---
A fun one I had saved several weeks ago to link to at some point. The de-Jony-Ive-ification of the MacBook Pro keyboard seems like as good a time as any. This whole video is fantastic. Ive essentially made the current iMac product 20+ years ago, just with worse technology (and materials) at his disposal. Also, hair!